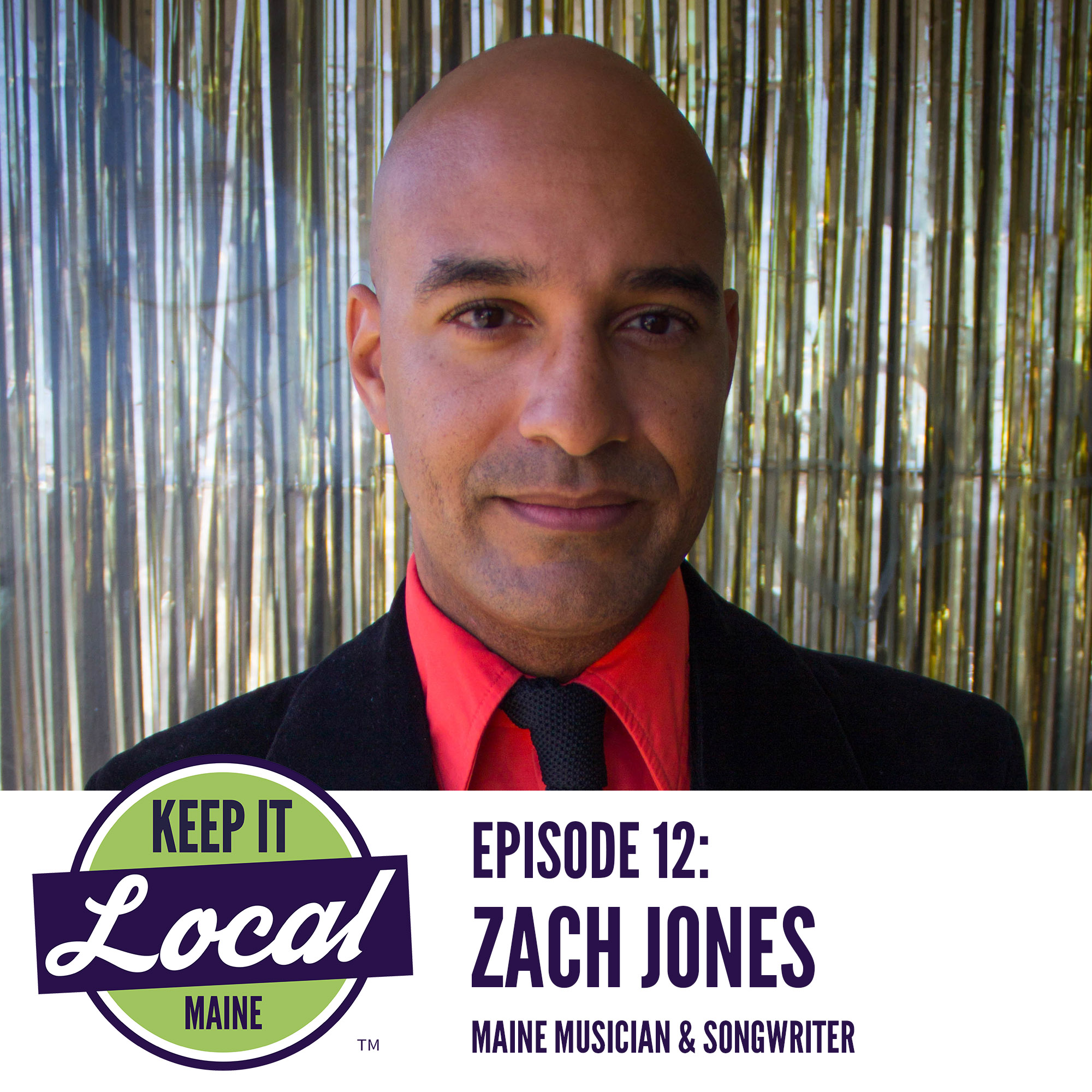 This week, we had a great conversation with Maine musician and songwriter Zach Jones! We talked about his beginnings in music, his songwriting process, what his challenges have been as a musician during COVID, what inspires him, and Beatles versus Beach Boys.
ABOUT OUR GUEST:
Zach Jones is a Portland, Main based musician. Having spent many years as lead guitarist/backing vocalist for the popular rock band As Fast As, in March of 2010, Jones released his first solo album Fading Flowers, followed by Broken Record (2011), Things Were Better (2012), The Days (2013), and Love What You Love (2014). In 2019 and 2020, he has released a series of singles and EPs, the most recent of which is Must Be On My Way / I'll Be Taking Care Of You. He is also the co-host of Spencer And Zach Explore The Universe a podcast he records with fellow Maine musician Spencer Albee.
You can download all of Zach's music from his Bandcamp page as well as finding it on all major streaming platforms. For updates, be sure to follow him on Facebook, Twitter, and Instagram. You can listen to his podcast on Spotify or Apple Podcasts.
Zach's photo by Hutch Heelan.
ABOUT KEEP IT LOCAL MAINE:
We are a way for local businesses to promote themselves to thousands of people in and around their communities - letting them know what great services and products they offer right here in Maine! We currently publish four issues in areas around Southern Maine in addition to our podcast. To learn more about us, visit keepitlocalmaine.com or follow us on social media - Facebook, Twitter, Instagram, and YouTube.