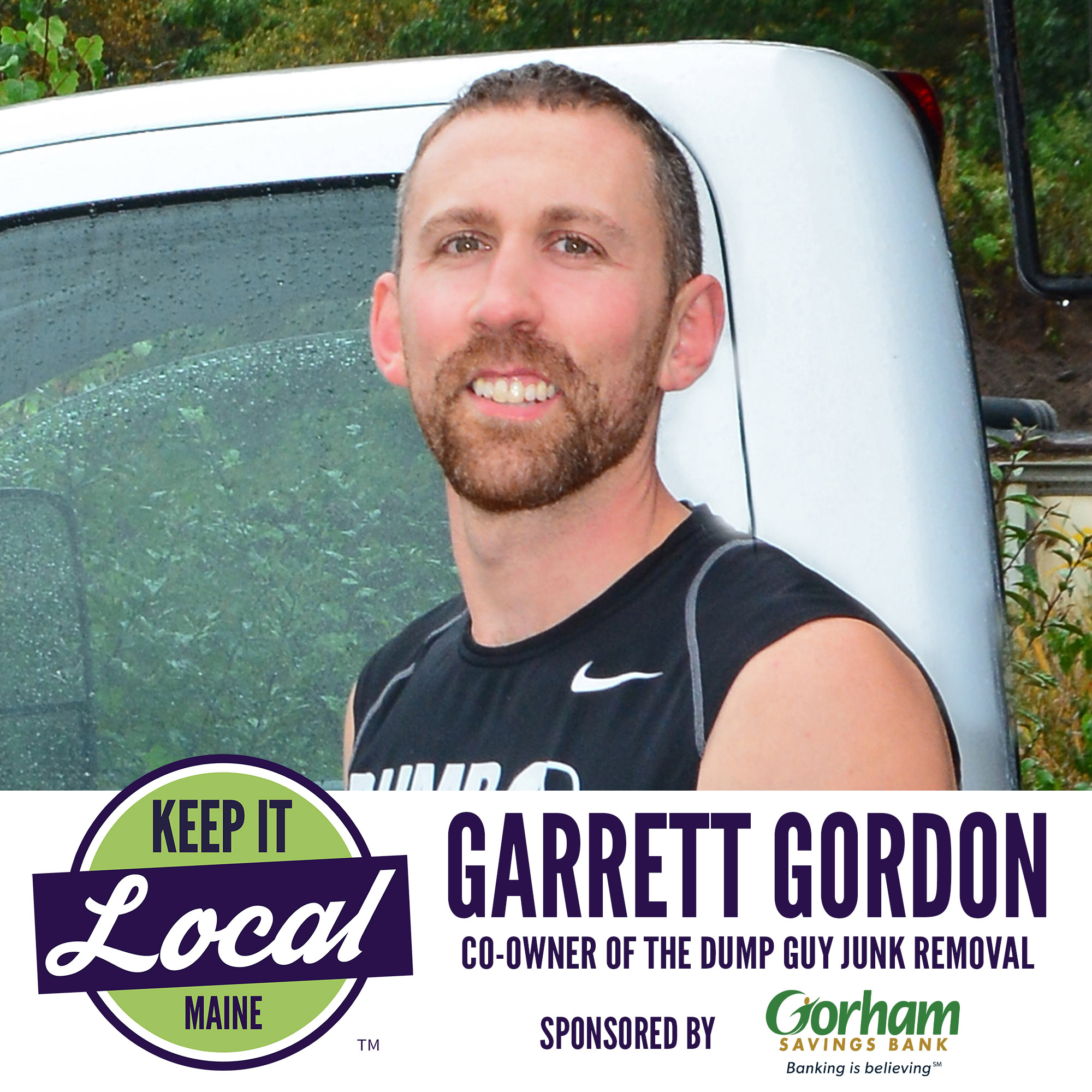 In this episode, we talked with Garrett Gordon, the co-owner of The Dump Guy Junk Removal in Scarborough. We chatted about how he came to start the business, how he's grown through the years, how he defines success, and more!
ABOUT OUR GUEST:
Garrett started his company in 2002 with friend Jason Gilpatrick after being asked multiple times to haul various items away. Twenty years later, the company has grown and thrived with an expanding fleet of vehicles and roster of employees.
To learn more about The Dump Guy Junk Removal, visit www.thedumpguy.com or call (207) 450-5858 for an estimate - they accept check and major credit cards. You can also follow them on Facebook.
ABOUT OUR SPONSOR:
Headquartered in Gorham, Maine since its founding in 1868, Gorham Savings Bank is a depositor-owned community bank delivering a full suite of financial services tailored to the needs of Southern Maine's businesses and consumers. As the only bank headquartered in Cumberland County, GSB serves and supports businesses that value local management, know-how and accountability. The bank offers consumer savings accounts, personal loans, mortgages, HELOCs, CDs, IRAs and financial planning services through its 12 branches and growing network of ATMs, video teller machines, and mobile services. Gorham Savings Bank is a tireless advocate for the wellbeing of the communities it serves, donating thousands of volunteer hours to dozens of community-based initiatives annually. Learn more at gorhamsavings.bank. Member FDIC.
ABOUT KEEP IT LOCAL MAINE:
We are a way for local businesses to promote themselves to thousands of people in and around their communities - letting them know what great services and products they offer right here in Maine! We currently publish four issues in areas around Southern Maine in addition to our podcast. To learn more about us, visit keepitlocalmaine.com or follow us on social media - Facebook, Twitter, Instagram, and YouTube.