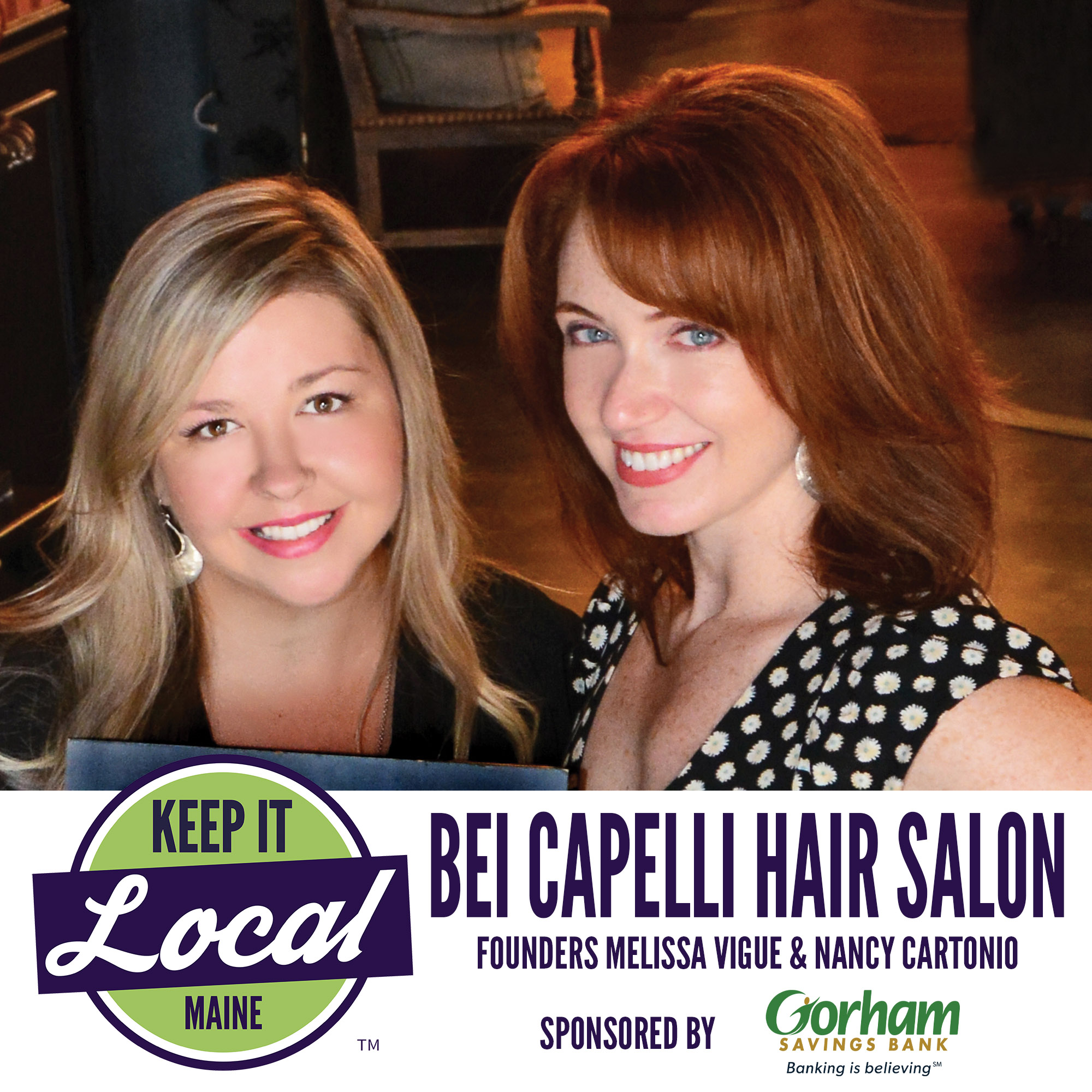 This week, we chatted with Melissa Vigue and Nancy Cartonio from Bei Capelli Hair Salon in Scarborough. We talked about how they started as business partners, how they expanded their business through the past 20 years, what keeps them passionate about hair, how they define success, and much more!
ABOUT OUR GUEST:
Nancy and Melissa founded Bei Capelli in 2001 with the goal of creating an upscale yet unpretentious salon environment that provides cutting edge education for talented stylists who love what they do. Over the last twenty years, they have grown their business from its humble beginnings to their current beautiful location, while building a team that is dedicated to making their clients look and feel their best after every visit.
To learn more about Bei Capelli, visit www.beicapelli.com or call (207) 885-0888 to make an appointment. They are located at300 Roundwood Drive in Scarborough - be sure to follow them on Facebook and Instagram. 
ABOUT OUR SPONSOR:
Headquartered in Gorham, Maine since its founding in 1868, Gorham Savings Bank is a depositor-owned community bank delivering a full suite of financial services tailored to the needs of Southern Maine's businesses and consumers. As the only bank headquartered in Cumberland County, GSB serves and supports businesses that value local management, know-how and accountability. The bank offers consumer savings accounts, personal loans, mortgages, HELOCs, CDs, IRAs and financial planning services through its 12 branches and growing network of ATMs, video teller machines, and mobile services. Gorham Savings Bank is a tireless advocate for the wellbeing of the communities it serves, donating thousands of volunteer hours to dozens of community-based initiatives annually. Learn more at gorhamsavings.bank. Member FDIC.
ABOUT KEEP IT LOCAL MAINE:
We are a way for local businesses to promote themselves to thousands of people in and around their communities - letting them know what great services and products they offer right here in Maine! We currently publish four issues in areas around Southern Maine in addition to our podcast. To learn more about us, visit keepitlocalmaine.com or follow us on social media - Facebook, Twitter, Instagram, and YouTube.