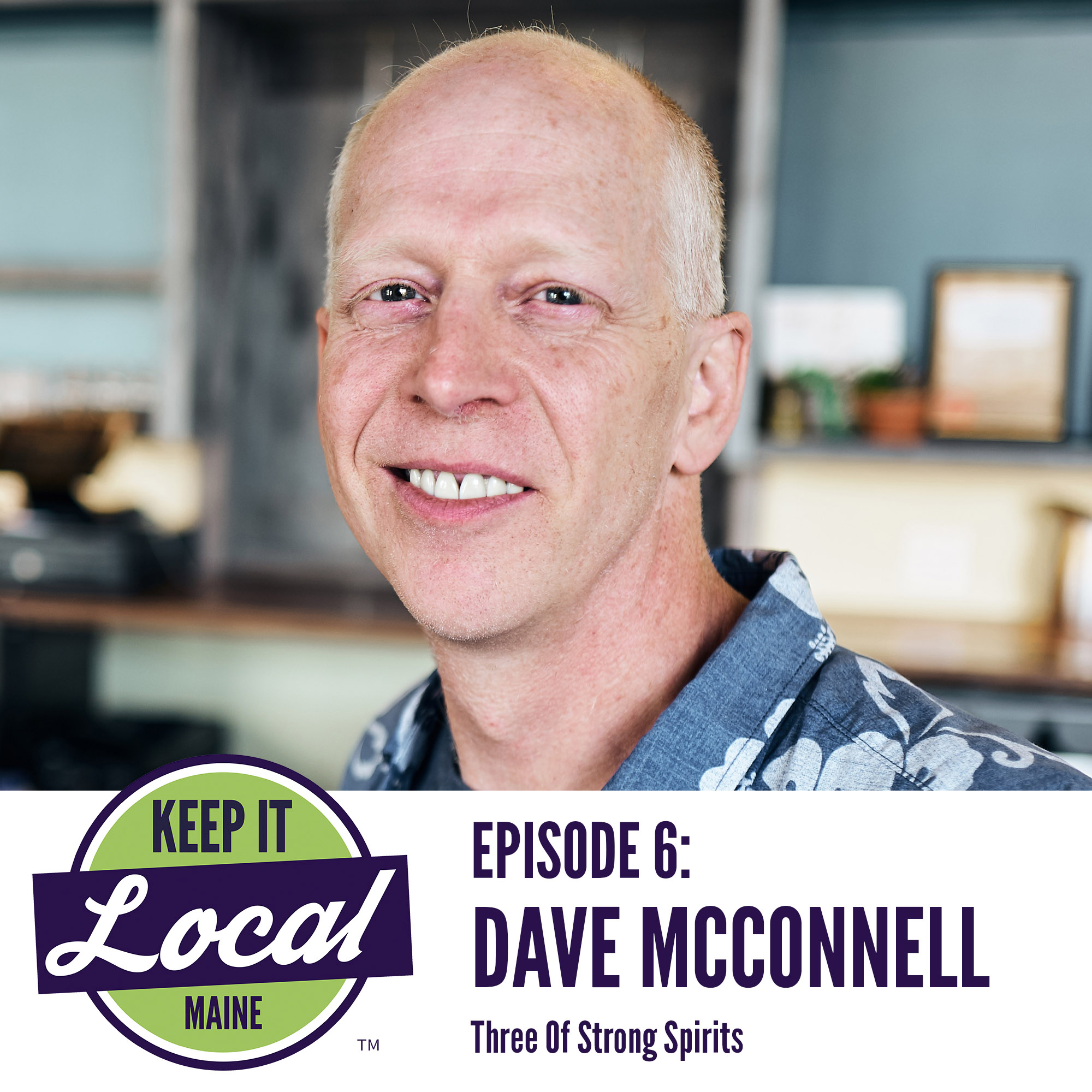 In this episode, we'll be talking with Dave McConnell who has an interesting mix of professions as a lawyer and the co-founder of Three Of Strong Spirits in Portland, Maine. We touch on how he got into the spirits business, the Maine distilling community, and much more.
ABOUT OUR GUEST:
Dave has spent most of his career as a lawyer, specializing in intellectual property work for individual and business clients. He still practices law at Perkins Thompson in Portland, but after twenty-three years of doling out legal advice, Dave thought it would be fun to dole out spirits, so he got together with his friend Sam Pierce in 2018 to found Three of Strong Spirits. Dave's superpower is his tolerance for chaos. He might actually secretly enjoy it. If Dave isn't working, he is probably cooking or spending time in the woods or on the water.
You can learn more about Three Of Strong Spirits at their website, threeofstrongspirits.com, or by following them on Facebook or Instagram.
ABOUT KEEP IT LOCAL MAINE
We are a way for local businesses to promote themselves to thousands of people in and around their communities - letting them know what great services and products they offer right here in Maine! We currently publish four issues in areas around Southern Maine in addition to our podcast. To learn more about us, visit keepitlocalmaine.com or follow us on social media - Facebook, Twitter, Instagram, and YouTube.