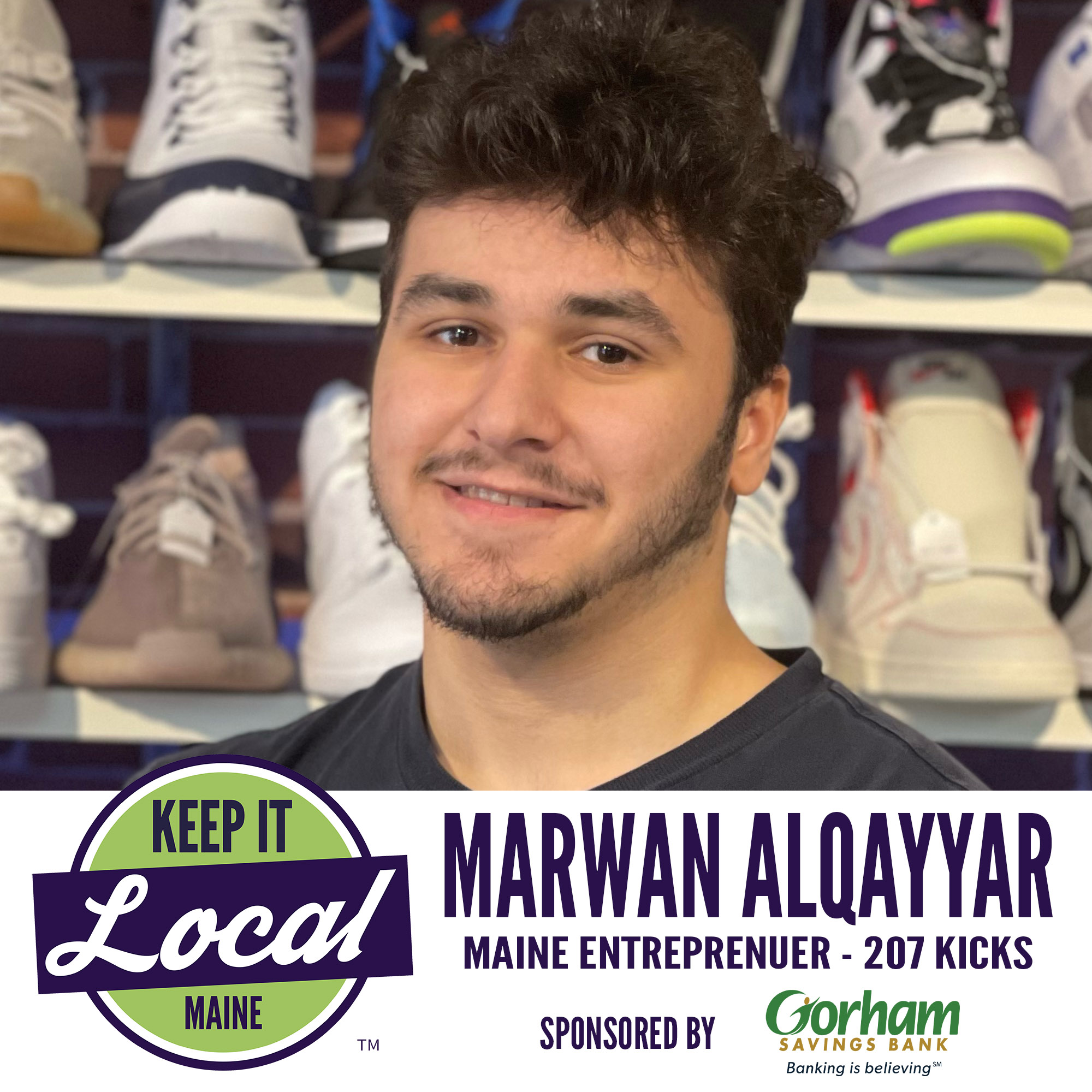 This week, we had a blast with Marwan Alqayyar, an inspiring young entrepreneur and owner of 207 Kicks in Saco, Maine. We talked about how he began reselling sneakers at the age of 14, how he's expanded from selling to his friends to a brick-and-mortar store, his favorite sneakers, lessons he's learned, what inspires him, and more!
ABOUT OUR GUEST:
Marwan Alqayyar is a young entrepreneur who created 207 Kicks - a unique retail business based in Saco, Maine. He started reselling sneakers at the age 14 and kept growing to the point where he opened his own store. 207 Kicks is a buy, sell, trade retail store where they have the largest selection of high-end sneakers and streetwear in Maine. They have received a huge demand for the merchandise they sell and they're already on the way of expanding.
Visit 207 Kicks at 200 Main Street in Saco, ME or call (207) 571-4234 for more information. Be sure to follow them on Instagram and Facebook for updates on new stock and specials!
ABOUT OUR SPONSOR:
Headquartered in Gorham, Maine since its founding in 1868, Gorham Savings Bank is a depositor-owned community bank delivering a full suite of financial services tailored to the needs of Southern Maine's businesses and consumers. As the only bank headquartered in Cumberland County, GSB serves and supports businesses that value local management, know-how and accountability. The bank offers consumer savings accounts, personal loans, mortgages, HELOCs, CDs, IRAs and financial planning services through its 12 branches and growing network of ATMs, video teller machines, and mobile services. Gorham Savings Bank is a tireless advocate for the wellbeing of the communities it serves, donating thousands of volunteer hours to dozens of community-based initiatives annually. Learn more at gorhamsavings.bank. Member FDIC.
ABOUT KEEP IT LOCAL MAINE:
We are a way for local businesses to promote themselves to thousands of people in and around their communities - letting them know what great services and products they offer right here in Maine! We currently publish four issues in areas around Southern Maine in addition to our podcast. To learn more about us, visit keepitlocalmaine.com or follow us on social media - Facebook, Twitter, Instagram, and YouTube.