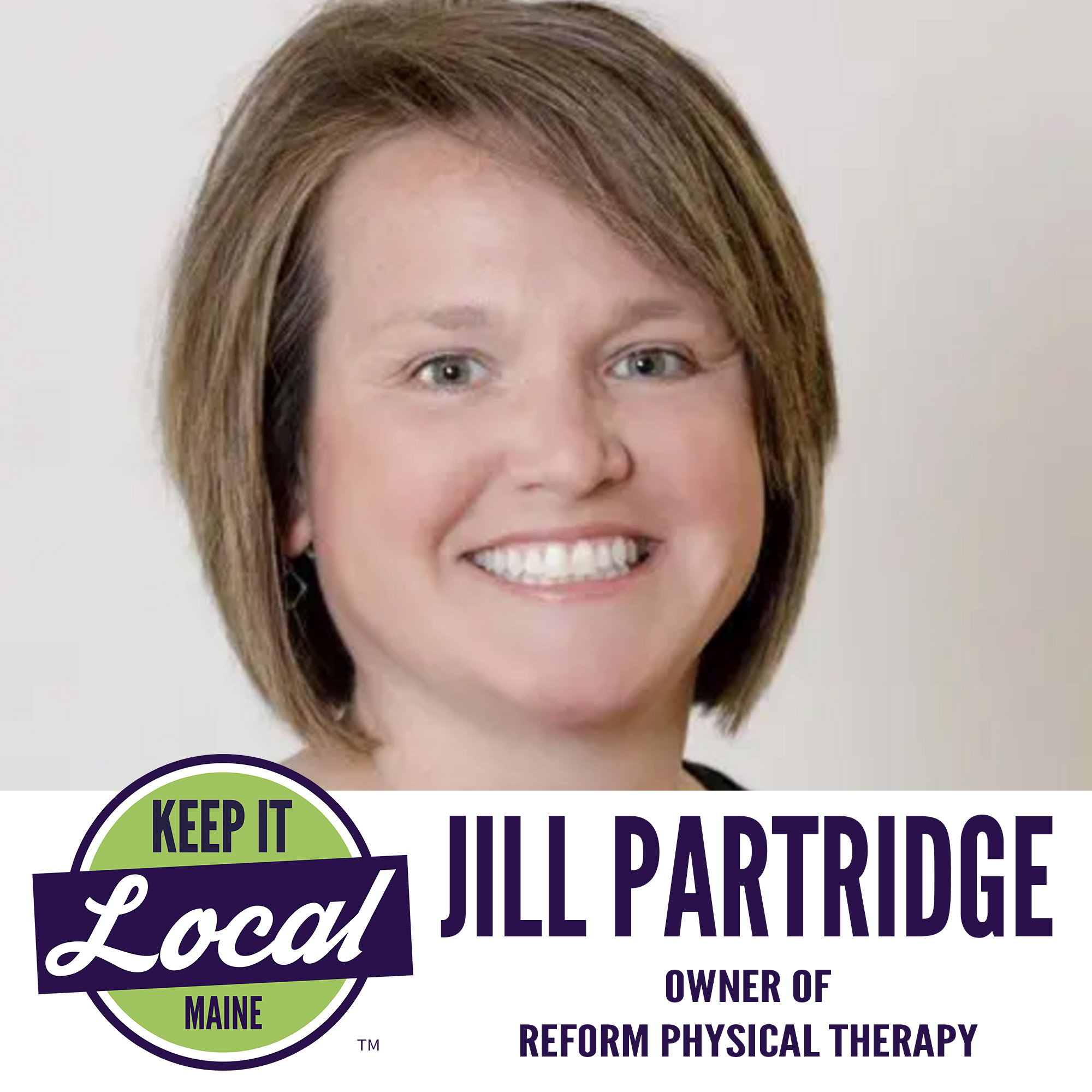 In this episode, we sat down with Jill Partridge, the owner of Reform Physical Therapy. We talked about how the combination of her experience playing basketball and education in business management shaped how she operates her business, lessons she's learned over the past few years, her inspiration, and much more!
ABOUT OUR GUEST:
Jill has over 18 years experience operating a physical therapy clinic with a Master's Degree in General Management from Lesley College in Cambridge, MA and an undergraduate degree in Accounting and Finance from Simmons College in Boston. Jill oversees the business side of Reform PT, including insurances, billing and human resources. Jill was raised in Maine and after operating two physical therapy clinics in Scituate and Norwell Massachusetts after college, was eager to return.
Learn more about Reform Physical Therapy at www.reform-pt.com or call the office nearest you to make an appointment - Topsham (207) 725-4400 ... Yarmouth (207) 846-3300 ... Kennebunk (207) 204-0679 ... Freeport (207) 869-4003. Also, be sure to follow them on Facebook.
ABOUT KEEP IT LOCAL MAINE:
We are a way for local businesses to promote themselves to thousands of people in and around their communities - letting them know what great services and products they offer right here in Maine! We currently publish four issues in areas around Southern Maine in addition to our podcast. To learn more about us, visit keepitlocalmaine.com or follow us on social media - Facebook, Twitter, Instagram, and YouTube.