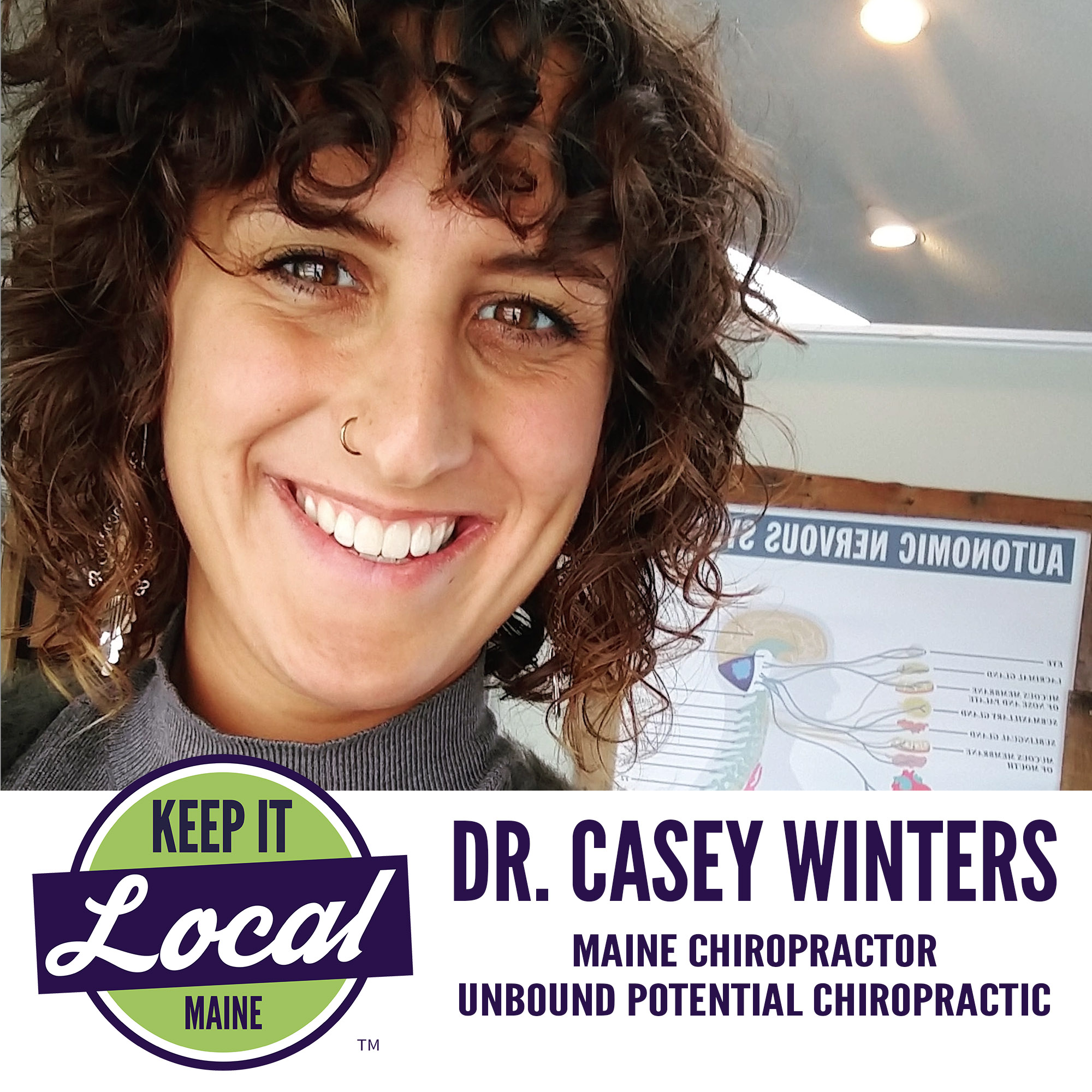 In this episode, we welcomed Dr. Casey Winters from Unbound Potential Chiropractic to the show. We talked about what a chiropractor does, what to expect when visiting her practice for the first time, how a chiropractor can help people in their everyday lives, how her and her husband came to live in Maine, who inspires her, and more!
ABOUT OUR GUEST:
Dr. Casey focuses on gentle, neurologically-based care for the entire family, with no twisting, cracking, or popping. She's come to know that large amounts of force aren't needed to make adjustments to the nervous system. While Dr. Casey loves working with the entire family, she specializes in pregnancy and pediatric care. Unbound Potential Chiropractic provides the opportunity to embrace your vital life force by allowing its power to heal your body from within. By allowing your body to function in an unhindered state, you'll find the capacity to live your deepest dreams.
You can register for the events we discussed with Dr. Casey at the end of the podcast through their Facebook page - their October 14th Ladies Night Out and their October 20th Full Moon party.
Visit Unbound Potential Chiropractic at www.unboundpotentialchiro.com to book a consult or appointment online, or call (207) 303-0057. Follow them on Facebook and Instagram. 
ABOUT KEEP IT LOCAL MAINE:
We are a way for local businesses to promote themselves to thousands of people in and around their communities - letting them know what great services and products they offer right here in Maine! We currently publish four issues in areas around Southern Maine in addition to our podcast. To learn more about us, visit keepitlocalmaine.com or follow us on social media - Facebook, Twitter, Instagram, and YouTube.