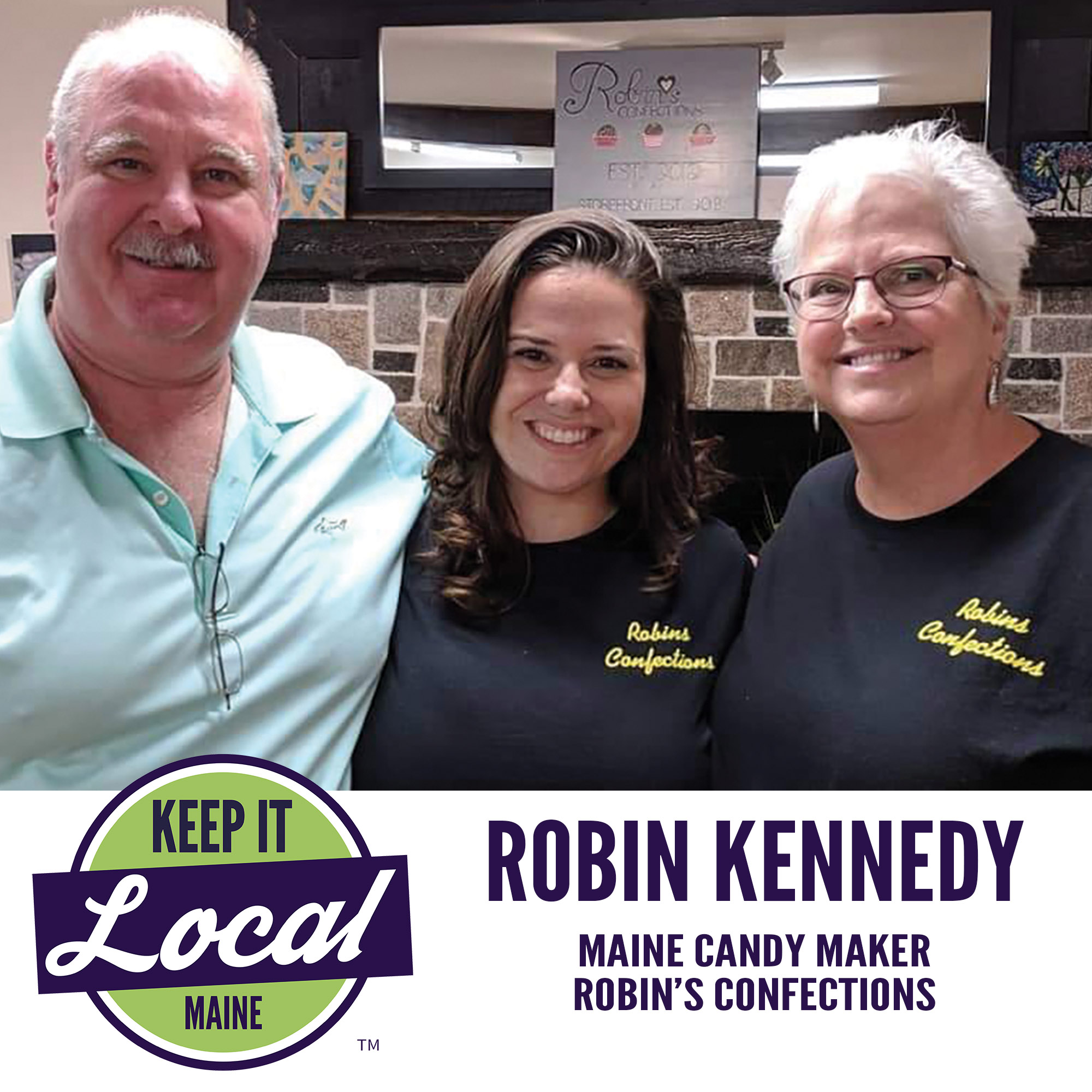 This week, we tempted fate by talking about tasty treats before lunch with Robin Kennedy from Robin's Confections in Biddeford, Maine! We talked about how she got started making confections, how she works with other local businesses, the secret to a great Maine Needham, and much more!
ABOUT OUR GUEST:
Robin's passion for making chocolate confections began while working for another candy company, where she learned the skills she would apply in 2012 when she started her own business out of her parent's renovated basement. After only working the wholesale business for six years, they now have a beautiful store in Biddeford that Robin manages and her parents own. There she has expanded what they make and are able to offer, but the Maine Needham remains their most popular staple product… as it should.
Visit Robin's Confections at www.robinsconfections.com to shop online or visit them at 586 Alfred Street in Biddeford. Be sure to follow them on Facebook and Instagram too. 
ABOUT KEEP IT LOCAL MAINE:
We are a way for local businesses to promote themselves to thousands of people in and around their communities - letting them know what great services and products they offer right here in Maine! We currently publish four issues in areas around Southern Maine in addition to our podcast. To learn more about us, visit keepitlocalmaine.com or follow us on social media - Facebook, Twitter, Instagram, and YouTube.