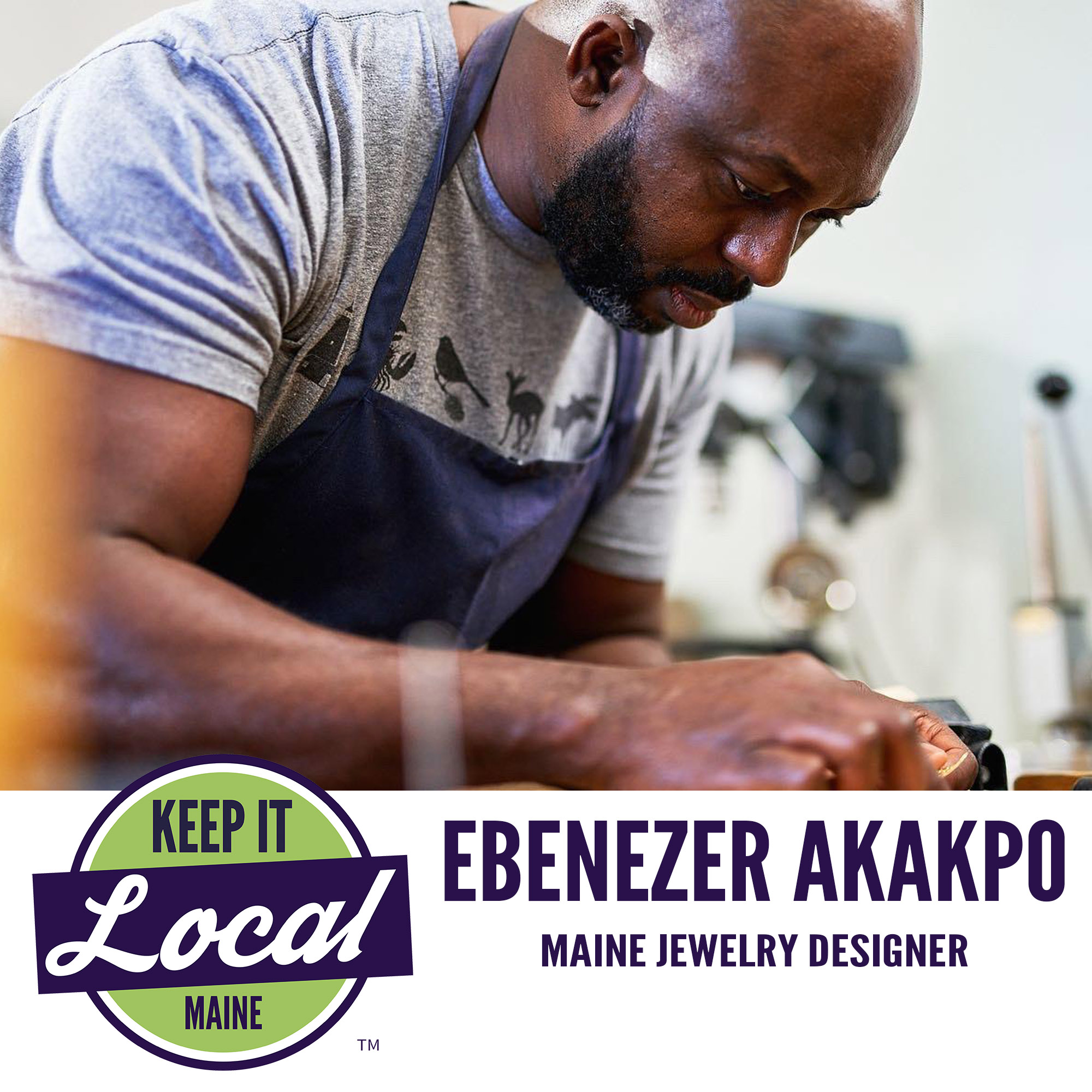 This episode, we had an inspiring and fun conversation with Maine jewelry designer Ebenezer Akakpo. We talked about his journey from dreaming to be an architect to becoming a jewelry designer, how he creates his new pieces, his inspiration, how he's helping people, and more!
ABOUT OUR GUEST:
Ebenezer's portfolio spans various mediums and processes; when combined with the visual Language symbols or Adinkra symbols from his native Ghana, he presents a unique collection of ideas and creations. His jewelry-making passion led him to Florence, Italy, where he studied stone-setting and jewelry design and also discovered the world of computer-aided design and manufacturing. He moved to the US and studied Metalsmithing and Jewelry at the Maine College of Art, Portland, Maine, and Industrial design at Rochester Institute of Technology, in Rochester, NY. In 2017 he founded the Akakpo Design Group LLC in Maine, focusing on designing Jewelry, Apparel, and home accessories.
Visit Ebenezer's website www.akakpo.com to see the symbols he uses in his designs and also place orders as well. Be sure to follow him on Facebook, Instagram, and YouTube as well as checking out his other brand, Maine Culture.
ABOUT KEEP IT LOCAL MAINE:
We are a way for local businesses to promote themselves to thousands of people in and around their communities - letting them know what great services and products they offer right here in Maine! We currently publish four issues in areas around Southern Maine in addition to our podcast. To learn more about us, visit keepitlocalmaine.com or follow us on social media - Facebook, Twitter, Instagram, and YouTube.