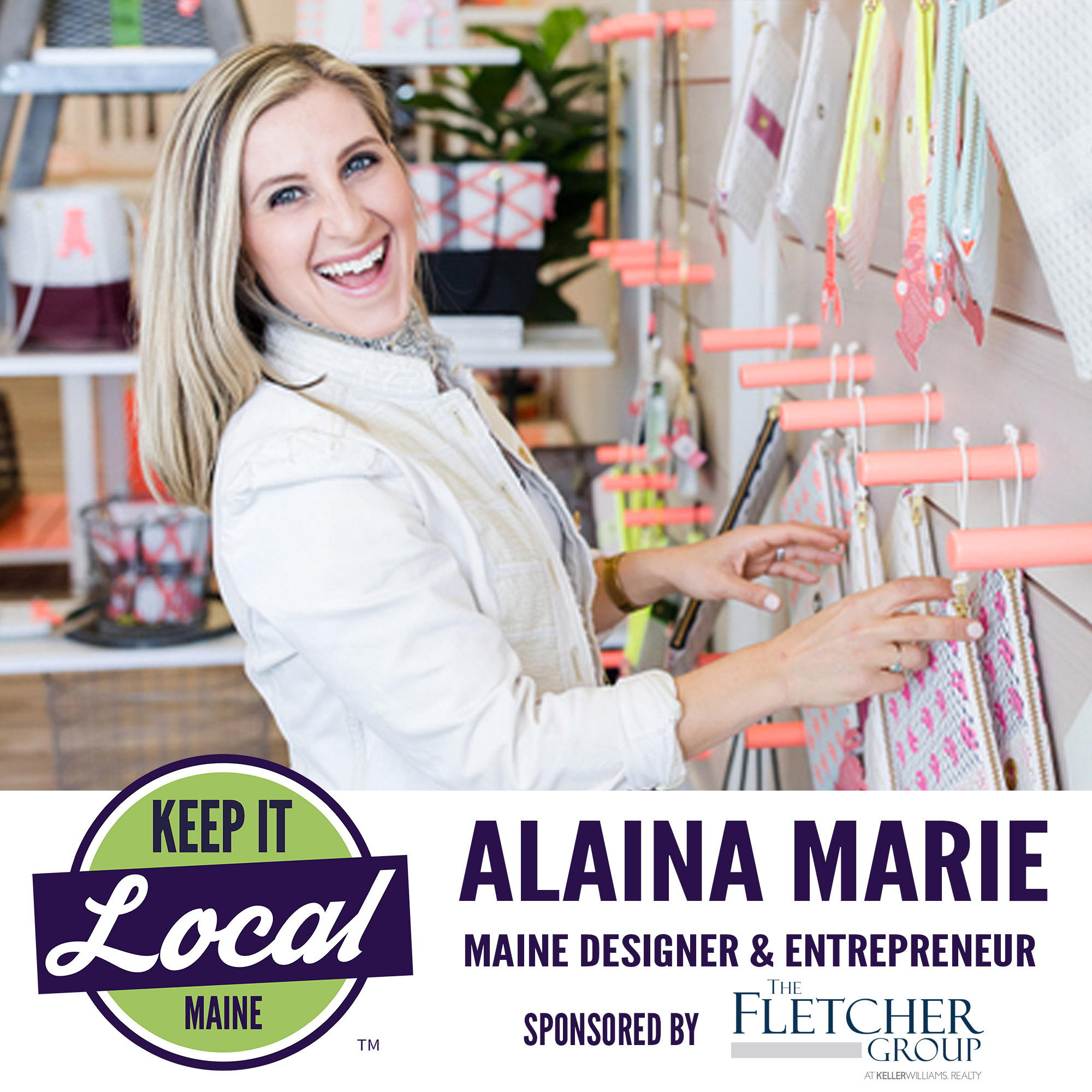 In this episode, we had a chance to chat with Maine designer and entrepreneur Alaina Marie, whose nautical themed bags and clutches have been a huge hit in and out of the state. We talked about what inspired her design aesthetic, her design process, how she overcame obstacles in business, how she defines success, and more!
ABOUT OUR GUEST:
Born and raised off the coast of Maine, Alaina's surroundings have always been her source of inspiration. Established in 2013, AM is now known for its iconic mesh handbags which were inspired by a lobsterman's bait bag, and are also made using the same marine-grade materials. Her mission is to spread color, not only in your wardrobe, but in your world. She has worked diligently to perfect her product so that each handbag is durable, authentic, and ready to go wherever life takes you.
Learn more about Alaina Marie, shop her selection of bags, or book a session at the design bar at www.alaina-marie.com. Be sure to follow her on Facebook and Instagram as well.
ABOUT KEEP IT LOCAL MAINE:
We are a way for local businesses to promote themselves to thousands of people in and around their communities - letting them know what great services and products they offer right here in Maine! We currently publish four issues in areas around Southern Maine in addition to our podcast. To learn more about us, visit keepitlocalmaine.com or follow us on social media - Facebook, Twitter, Instagram, and YouTube.
ABOUT OUR SPONSOR:
This episode is sponsored by The Fletcher Group at Keller Williams Realty, a Veteran owned and operated real estate group offering services in all aspects of the real estate market. The Fletcher Group has been serving Maine since 1997, and specializes in Commercial Sales and Leasing, Residential Sales, Commercial and Residential Development, and Investment Properties of all kinds. Their entire team philosophy is built upon honesty and integrity with the belief that their fiduciary responsibility is to their clients checkbook and not their own!  As a local Maine business, they work hard serving their communities, and would be honored to serve all your real estate needs. Give them a call 207-805-3233, visit thefletchergrp.com, or follow them on Facebook and Instagram.