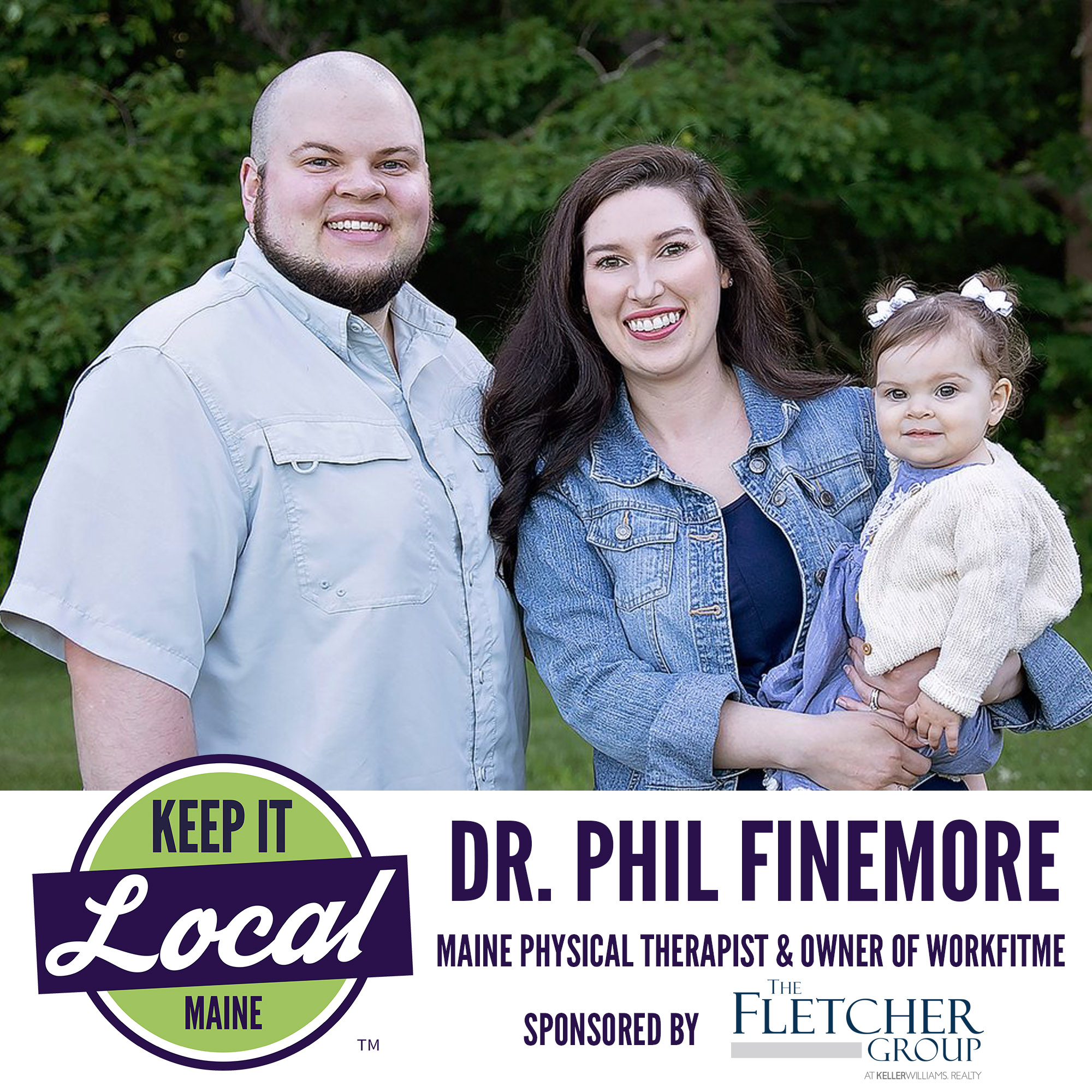 This week, we had a chance to chat with Dr. Phil Finemore who operates a concierge physical therapy practice in Southern Maine. We talked about how the last year has affected people's work habits and possibly led to injuries, how to prevent those injuries, the biggest lessons he's learned in business, what inspires him, and more!
ABOUT OUR GUEST:
Dr. Phil is the owner of WorkFitME Mobile Physical Therapy where he specializes in helping busy Maine professionals maximize their physical performance so they can live a happy, healthy, and wealthy life doing what they love with who they love. He has a passion for helping people ensure their greatest asset in life, their body and its health, gives them the biggest return on investment possible: living an abundant life in all aspects without fear of missing out on what matters to them most.
Learn more about Dr. Phil and WorkFitMe at www.workfitme.com or you can call him at (207) 465-6078 to make an appointment. Be sure to follow him on Facebook, Twitter, LinkedIn, and Instagram.
ABOUT KEEP IT LOCAL MAINE:
We are a way for local businesses to promote themselves to thousands of people in and around their communities - letting them know what great services and products they offer right here in Maine! We currently publish four issues in areas around Southern Maine in addition to our podcast. To learn more about us, visit keepitlocalmaine.com or follow us on social media - Facebook, Twitter, Instagram, and YouTube.
ABOUT OUR SPONSOR:
This episode is sponsored by The Fletcher Group at Keller Williams Realty, a Veteran owned and operated real estate group offering services in all aspects of the real estate market. The Fletcher Group has been serving Maine since 1997, and specializes in Commercial Sales and Leasing, Residential Sales, Commercial and Residential Development, and Investment Properties of all kinds. Their entire team philosophy is built upon honesty and integrity with the belief that their fiduciary responsibility is to their clients checkbook and not their own!  As a local Maine business, they work hard serving their communities, and would be honored to serve all your real estate needs. Give them a call 207-805-3233, visit thefletchergrp.com, or follow them on Facebook and Instagram.