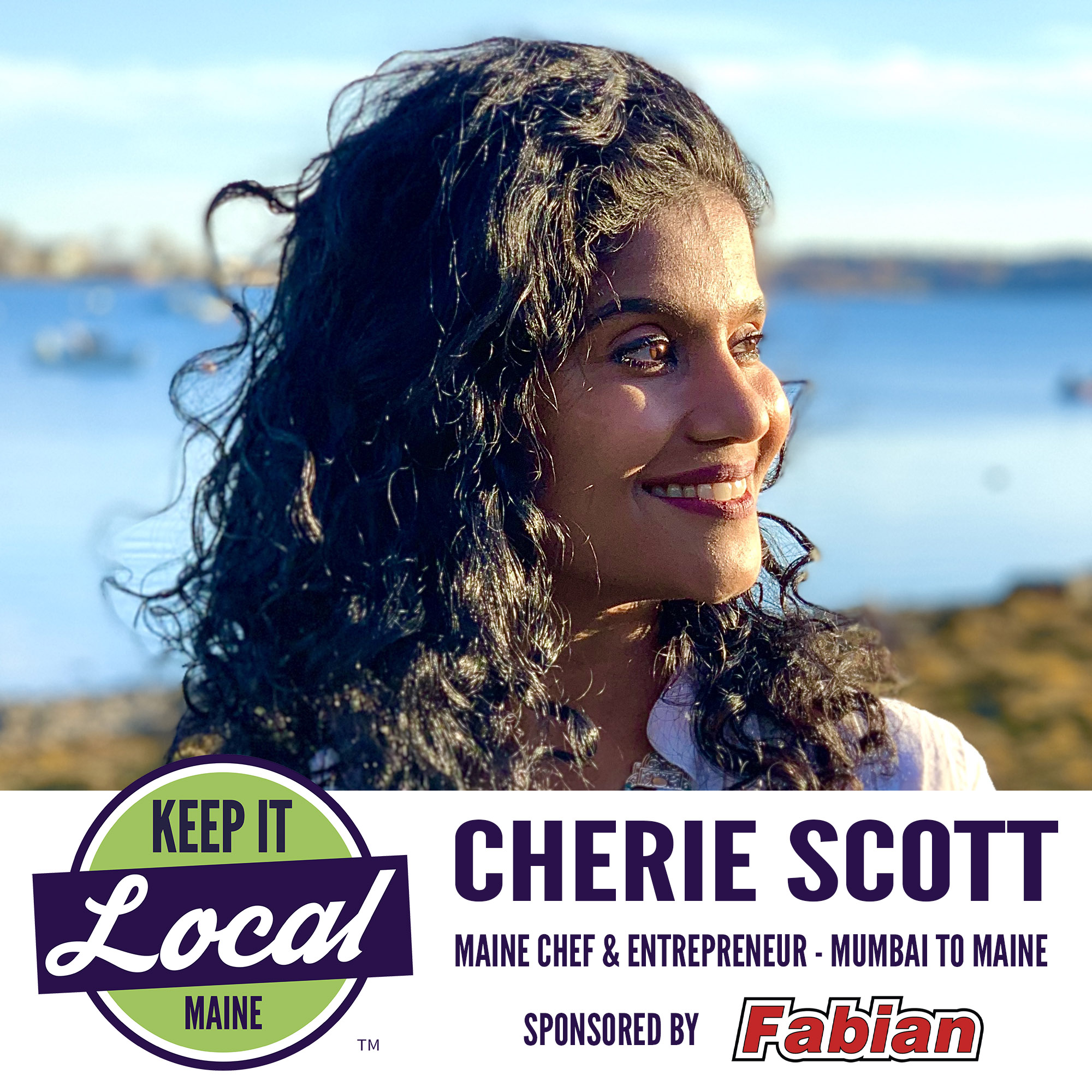 This episode, we had a blast chatting with Cherie Scott - someone who truly does it all as a chef, entrepreneur, blogger, podcaster, and more. We talked about her blog and simmer sauce brand, Mumbai To Maine, as well as how she was inspired to begin cooking traditional Indian food from her childhood in her 30's, how food brings people together, the spices she couldn't live without, and much more!
ABOUT OUR GUEST:
Mumbai-native Cherie Scott left India at the age of 16 and moved to Vancouver, BC. With a few stops in New York City and New Jersey, Cherie has been anchored in Boothbay, Maine for over a decade. In 2015, she launched her culinary blog, MumbaitoMaine.com, to share her signature recipes and nostalgic anecdotes of her youth in Mumbai. In 2018, Cherie curated a series on regional Indian cuisine offered exclusively at the Stonewall Kitchen Cooking School in York. In 2019, Cherie hosted season 1 of 'Talking Food In Maine, Intimate Conversations', exploring Maine's rich culinary scene with some of Maine's most creative and accomplished culinary taste-makers at the historic Lincoln Theater in Damariscotta. In 2020, to celebrate Maine's bicentennial and gastronomic talent, Cherie launched Mumbai to Maine's podcast with a signature series: Maine's Bicentennial Food Podcast, in partnership with Maine Magazine's Eat Maine. The series takes a deep dive into Maine's food scene and story- past, present and future. Cherie launched her signature line of gourmet Indian simmer sauces with a trio of home-style sauces: Makhani, Saag and Caldine in December 2020. Inspired by her family's heritage recipes, these simmer sauces are crafted with freshly roasted and ground spice blends, all-natural, preservative-free, gluten-free and handcrafted in small batches here in Maine. Mumbai to Maine is Maine's first Indian-inspired culinary brand.
Learn more about Cherie and Mumbai To Maine at www.mumbaitomaine.com as well as ordering her new simmer sauces or finding local stores in Maine that carry them. Be sure to follow her on Facebook, Twitter, and Instagram.
ABOUT KEEP IT LOCAL MAINE:
We are a way for local businesses to promote themselves to thousands of people in and around their communities - letting them know what great services and products they offer right here in Maine! We currently publish four issues in areas around Southern Maine in addition to our podcast. To learn more about us, visit keepitlocalmaine.com or follow us on social media - Facebook, Twitter, Instagram, and YouTube.
ABOUT OUR SPONSOR:
This episode is sponsored by Fabian Oil, a family owned and operated business that offers heating oil and propane delivery, service and repairs. Fabian has been serving Central and Northern Maine with propane and oil for over 30 years. As a local Maine business, they cherish the relationships they have formed by serving the people of their communities. In 2019, Fabian entered the Southern Maine region with a heating oil acquisition and they have recently brought propane to the market. They are aggressive and would love to be your supplier. Give them a call 207-793-2044, visit fabianoil.com, or follow them on Facebook.