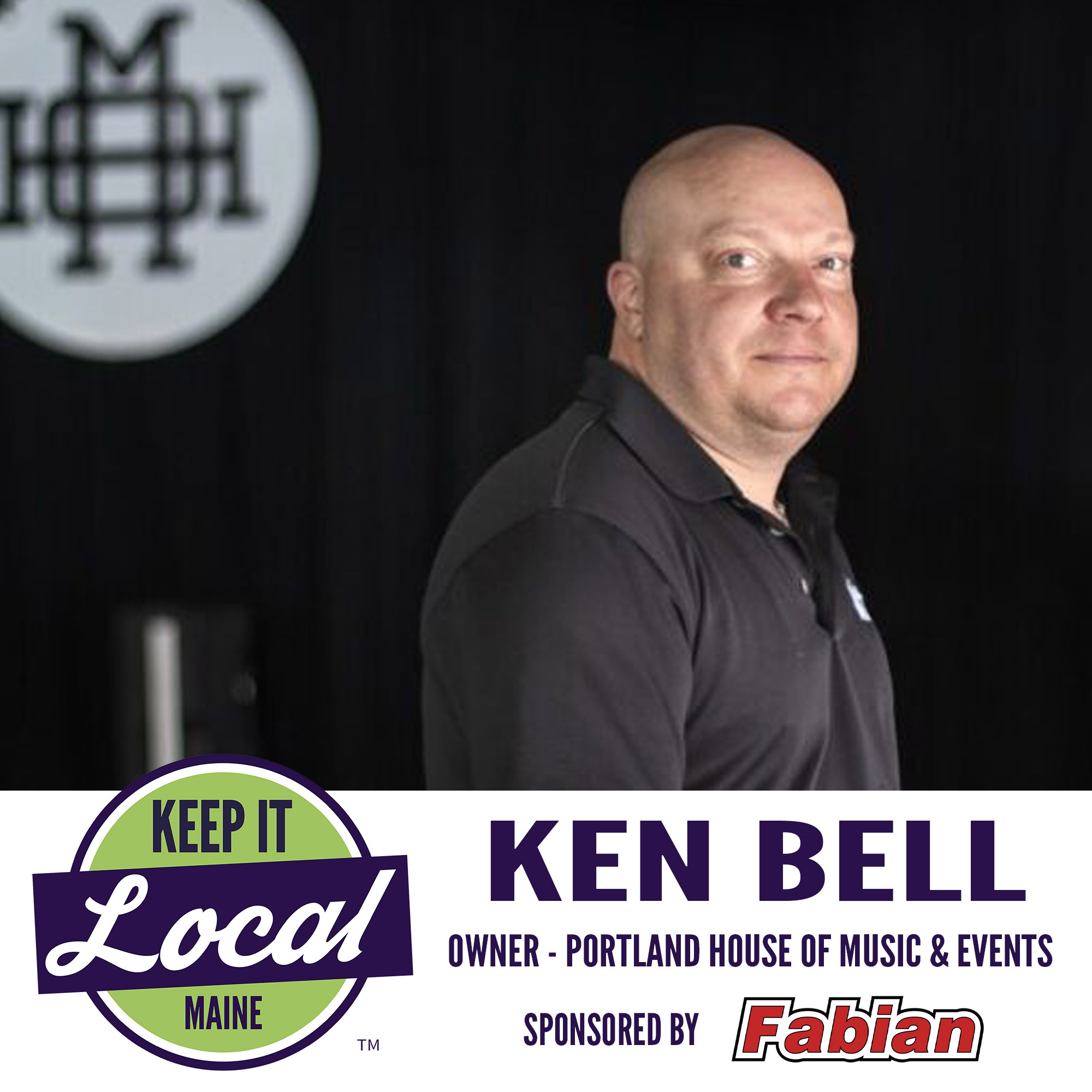 This week, we had a chance to chat with Ken Bell, the owner of Portland House Of Music & Events in Portland - a stalwart of the Maine music scene and a familiar face for musicians and fans alike. We talked about how he cam to open PHOME, his favorite parts of running a music venue, what inspires him, how he defines success, and more!
ABOUT OUR GUEST:
Ken has been part of local music in Portland for well over 12 years, providing a stage for hundreds of Maine musicians as well as national touring artists as well. After being shut down for most of the last year, he is set to open the doors once again this July with a packed schedule of shows.
See the schedule of upcoming shows at Portland House Of Music & Events, buy tickets, and purchase merch at www.portlandhouseofmusic.com. Be sure to follow them on Facebook, Twitter, YouTube, and Instagram for show announcements.
ABOUT KEEP IT LOCAL MAINE:
We are a way for local businesses to promote themselves to thousands of people in and around their communities - letting them know what great services and products they offer right here in Maine! We currently publish four issues in areas around Southern Maine in addition to our podcast. To learn more about us, visit keepitlocalmaine.com or follow us on social media - Facebook, Twitter, Instagram, and YouTube.
ABOUT OUR SPONSOR:
This episode is sponsored by Fabian Oil, a family owned and operated business that offers heating oil and propane delivery, service and repairs. Fabian has been serving Central and Northern Maine with propane and oil for over 30 years. As a local Maine business, they cherish the relationships they have formed by serving the people of their communities. In 2019, Fabian entered the Southern Maine region with a heating oil acquisition and they have recently brought propane to the market. They are aggressive and would love to be your supplier. Give them a call 207-793-2044, visit fabianoil.com, or follow them on Facebook.