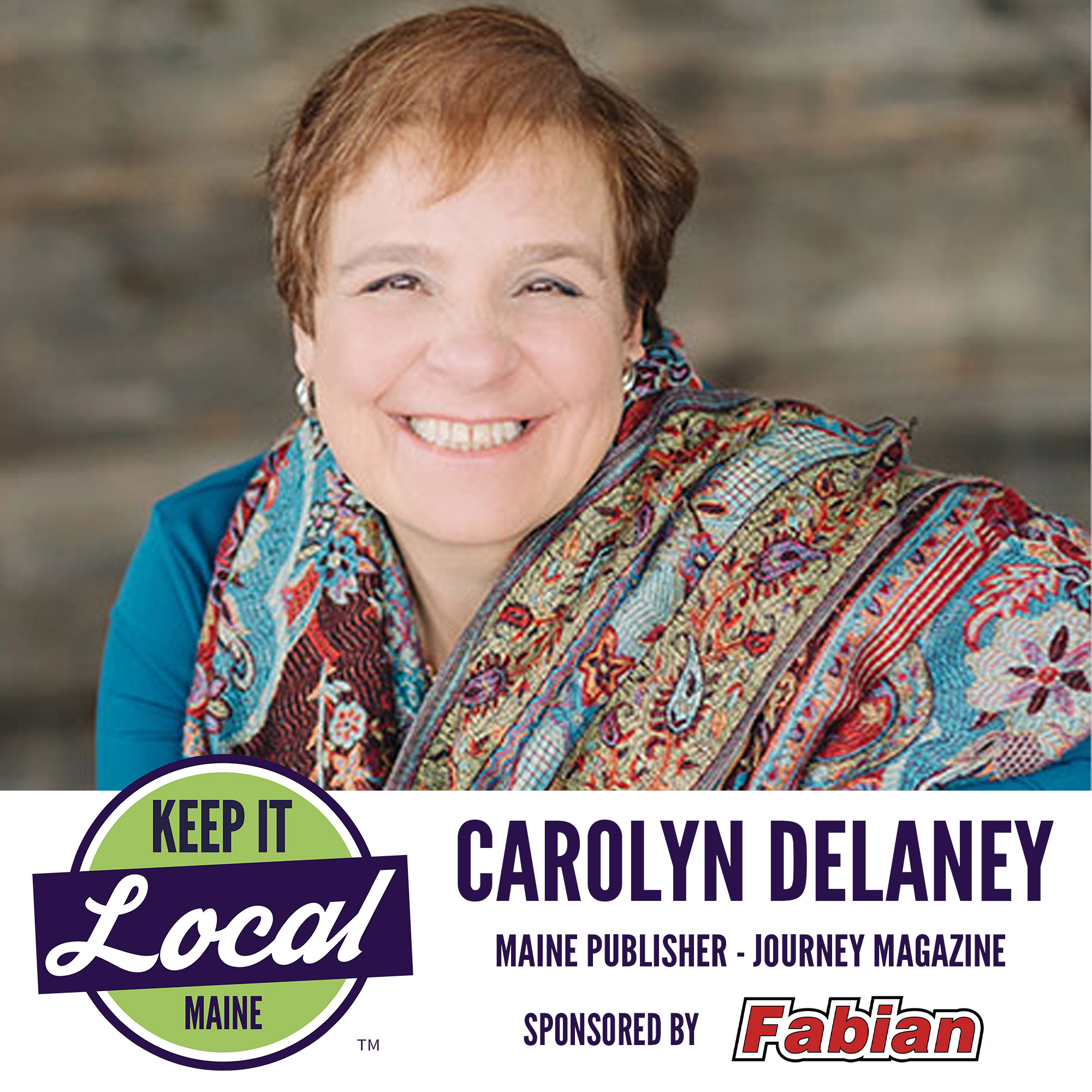 In this episode, we chat with Maine publisher and addiction recovery advocate Carolyn Delaney of Journey Magazine. We talked about how her recovery shaped her vision for the magazine, how people can educate themselves on recovery, what's most difficult about publishing, how she defines success, and more!
ABOUT OUR GUEST:
Carolyn is the publisher of Journey Magazine and a recovering drug addict and alcoholic. She began Journey because it breaks her heart that active addiction is more visible than the millions of people now in recovery. The Journey team uses their print magazine to share inspiring and empowering stories to amplify the hope that people can and do recover. By making recovery more visible, they aim to change the narrative about addiction in order to save lives.
Learn more about Journey Magazine at www.recovery-journey.com and be sure to follow them on Facebook, YouTube, LinkedIn, and Instagram.
ABOUT KEEP IT LOCAL MAINE:
We are a way for local businesses to promote themselves to thousands of people in and around their communities - letting them know what great services and products they offer right here in Maine! We currently publish four issues in areas around Southern Maine in addition to our podcast. To learn more about us, visit keepitlocalmaine.com or follow us on social media - Facebook, Twitter, Instagram, and YouTube.
ABOUT OUR SPONSOR:
This episode is sponsored by Fabian Oil, a family owned and operated business that offers heating oil and propane delivery, service and repairs. Fabian has been serving Central and Northern Maine with propane and oil for over 30 years. As a local Maine business, they cherish the relationships they have formed by serving the people of their communities. In 2019, Fabian entered the Southern Maine region with a heating oil acquisition and they have recently brought propane to the market. They are aggressive and would love to be your supplier. Give them a call 207-793-2044, visit fabianoil.com, or follow them on Facebook.