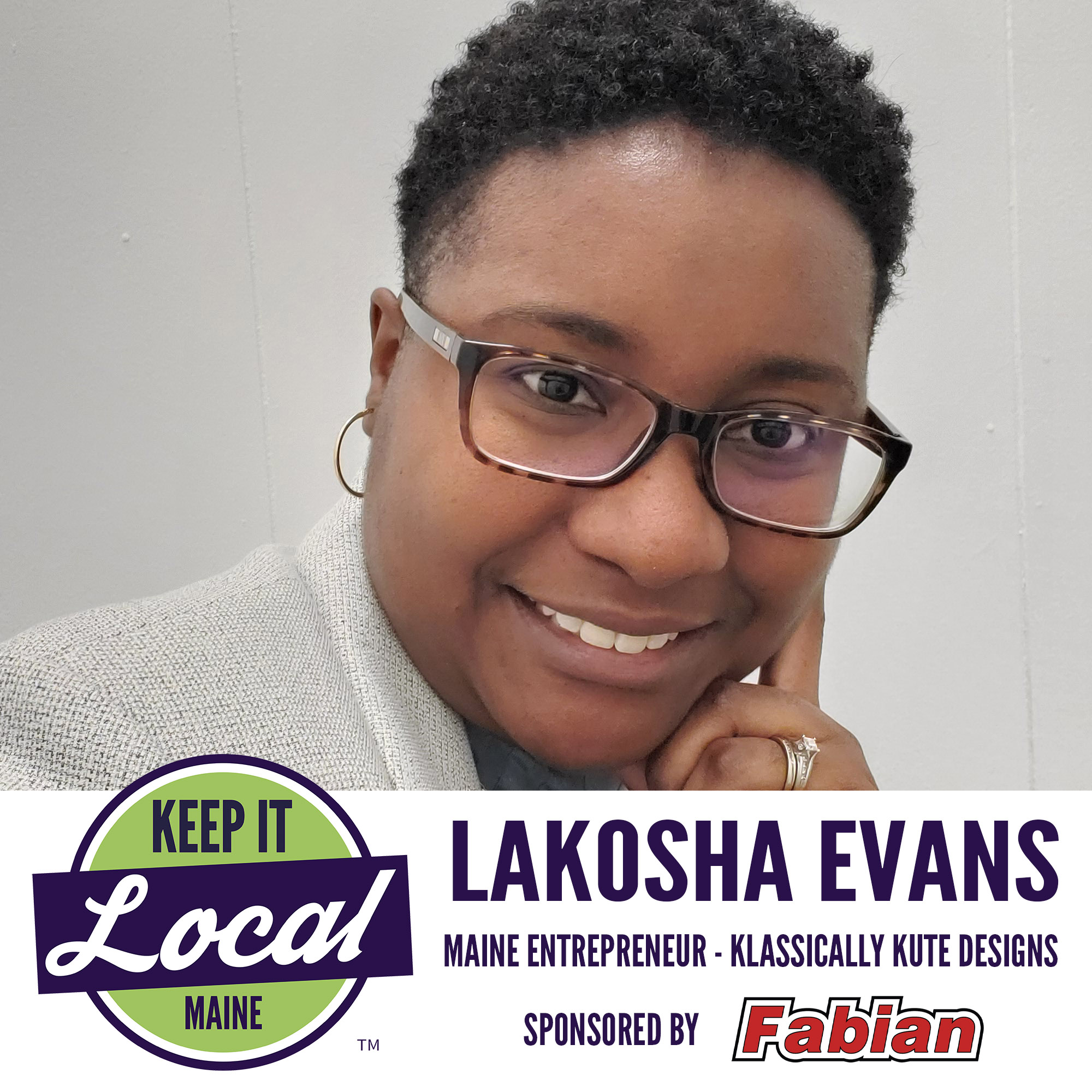 This week, we had a great time chatting with LaKosha Evans, the owner of Klassically Kute Designs Kids Clothing & Accessories Boutique in Biddeford, Maine. We talked about her inspiration for starting her own store, how being a military spouse has shaped her journey as an entrepreneur, what inspires her, and more!
ABOUT OUR GUEST:
LaKosha is the owner of Klassically Kute Designs Kids Clothing & Accessories Boutique in Biddeford that provides access to great private brand clothing for kids and outstanding customer service.  She is also a military spouse of 19 years with four amazing children. After years of moving around, and the starting and quitting of many jobs, she finally decided it was time to start her own business and Klassically Kute is the result!
Learn more about Klassically Kute Designs at www.klassicallykutedesigns.com or stop by 193 Main Street Suite 101 in Biddeford, Maine. Be sure to follow them on Facebook, Twitter, Instagram, Pinterest, and Snapchat.
ABOUT KEEP IT LOCAL MAINE:
We are a way for local businesses to promote themselves to thousands of people in and around their communities - letting them know what great services and products they offer right here in Maine! We currently publish four issues in areas around Southern Maine in addition to our podcast. To learn more about us, visit keepitlocalmaine.com or follow us on social media - Facebook, Twitter, Instagram, and YouTube.
ABOUT OUR SPONSOR:
This episode is sponsored by Fabian Oil, a family owned and operated business that offers heating oil and propane delivery, service and repairs. Fabian has been serving Central and Northern Maine with propane and oil for over 30 years. As a local Maine business, they cherish the relationships they have formed by serving the people of their communities. In 2019, Fabian entered the Southern Maine region with a heating oil acquisition and they have recently brought propane to the market. They are aggressive and would love to be your supplier. Give them a call 207-793-2044, visit fabianoil.com, or follow them on Facebook.