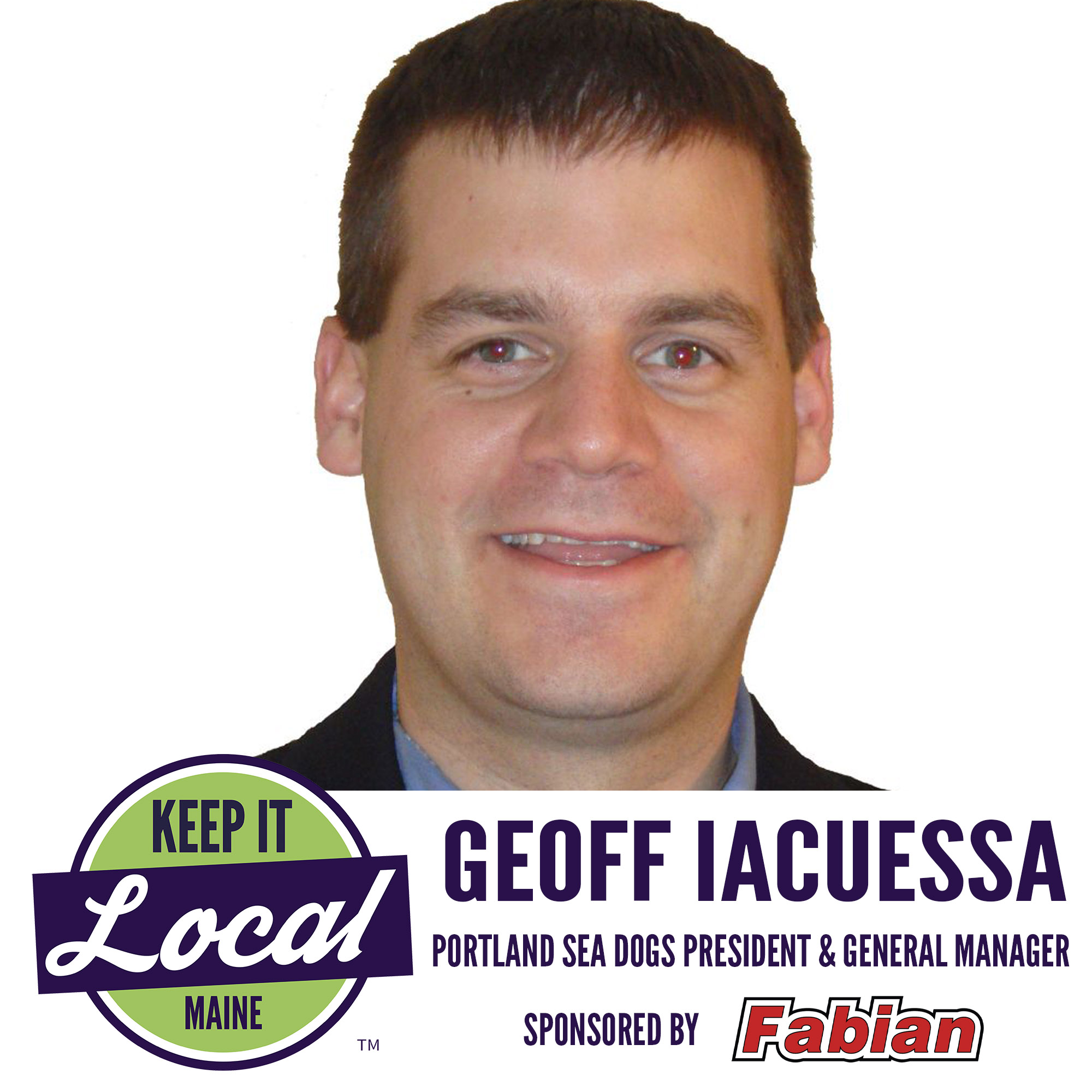 This week, we had a chance to sit down and talk with Geoff Iacuessa, the President and General Manager of the Portland Sea Dogs - the Double-A minor league affiliate of the Boston Red Sox. We learned more about how the team is planning to keep people safe at Hadlock Field this year, some of the promotions they have coming up, what their role in the Red Sox system is, some of Geoff's favorite baseball memories and more!
ABOUT OUR GUEST:
Geoff began his career with the team as an intern in 2001 and was hired as Director of Group Sales prior to the 2002 season. In 2004 he became the Director of Sales and Promotions, after the 2006 season he was promoted to Assistant General Manager for Sales and Promotions, and in 2018 he was promoted to President & General Manager. Geoff was honored as the 2015 Eastern League Executive of the Year and in 2011 he was named to the Portland Press Herald's "40 under 40" list, recognizing 40 local business leaders under the age of 40. He is a graduate of the University of Massachusetts at Amherst with a degree in sport management. In addition to his work with the Sea Dogs, Geoff serves on the PeoplesChoice Credit Union Board of Directors and the Maine Children's Cancer Program Board of Directors.
Learn more about the Portland Sea Dogs at www.seadogs.com and check out their schedule for promotions and to buy tickets as well. Follow them on Facebook, Twitter, and Instagram for news and updates.
ABOUT KEEP IT LOCAL MAINE:
We are a way for local businesses to promote themselves to thousands of people in and around their communities - letting them know what great services and products they offer right here in Maine! We currently publish four issues in areas around Southern Maine in addition to our podcast. To learn more about us, visit keepitlocalmaine.com or follow us on social media - Facebook, Twitter, Instagram, and YouTube.
ABOUT OUR SPONSOR:
This episode is sponsored by Fabian Oil, a family owned and operated business that offers heating oil and propane delivery, service and repairs. Fabian has been serving Central and Northern Maine with propane and oil for over 30 years. As a local Maine business, they cherish the relationships they have formed by serving the people of their communities. In 2019, Fabian entered the Southern Maine region with a heating oil acquisition and they have recently brought propane to the market. They are aggressive and would love to be your supplier. Give them a call 207-793-2044, visit fabianoil.com, or follow them on Facebook.