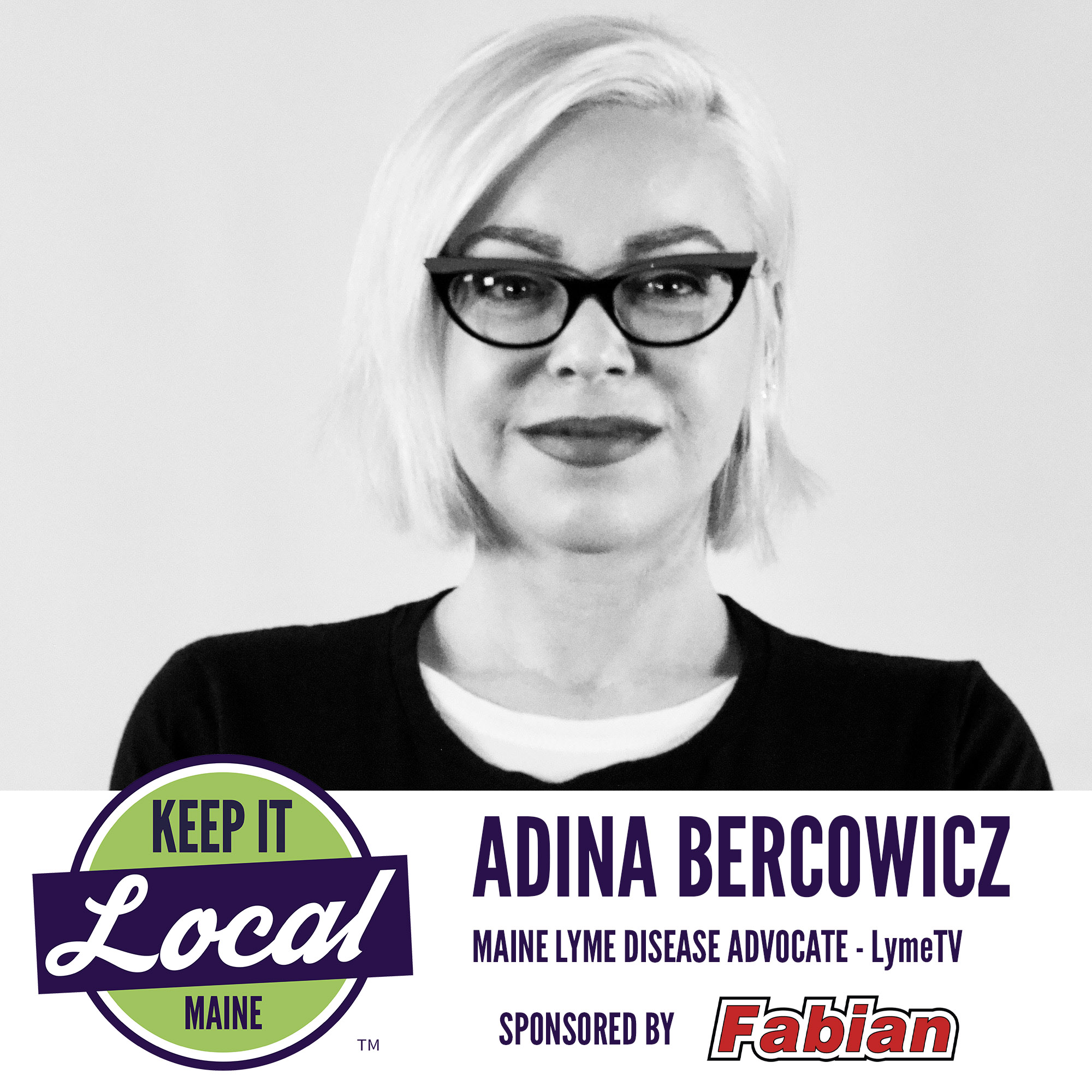 Did you know that May is Lyme Disease Awareness Month? We had the chance to talk with Adina Bercowicz of LymeTV to learn more about her journey through treatment, how she started her non-profit to raise awareness of Lyme Disease and other tick-borne diseases, what we can all do to prevent tick bites, and more!
ABOUT OUR GUEST:
In 2013 Adina was very sick & was later diagnosed with late-stage Neurological Lyme disease & multiple co-infections which resulted in brain tissue damage & secondary diseases from a tick bite. Frustrated with the lack of scientific knowledge in the medical community about tick-borne diseases & proper treatments, she resolved to easily bring the information to the public to reduce the incidence of these diseases, one person & doctor at a time.  Adina has made it her duty to research & inform.  Her dedication to highlighting awareness birthed LymeTV. Adina served on the Department of Defense's FY19 Congressionally Directed Medical Research Programs, Tick-Borne Disease Research Program as a scientific panel Consumer Reviewer.
Learn more about LymeTV at www.lymetv.org and also find out how to get involved, donate, or their new Tick Jedi program. Follow them on Facebook, Twitter, Instagram, and YouTube.
Also, be sure to check out Adina's recommendations:
ABOUT KEEP IT LOCAL MAINE:
We are a way for local businesses to promote themselves to thousands of people in and around their communities - letting them know what great services and products they offer right here in Maine! We currently publish four issues in areas around Southern Maine in addition to our podcast. To learn more about us, visit keepitlocalmaine.com or follow us on social media - Facebook, Twitter, Instagram, and YouTube.
ABOUT OUR SPONSOR:
This episode is sponsored by Fabian Oil, a family owned and operated business that offers heating oil and propane delivery, service and repairs. Fabian has been serving Central and Northern Maine with propane and oil for over 30 years. As a local Maine business, they cherish the relationships they have formed by serving the people of their communities. In 2019, Fabian entered the Southern Maine region with a heating oil acquisition and they have recently brought propane to the market. They are aggressive and would love to be your supplier. Give them a call 207-793-2044, visit fabianoil.com, or follow them on Facebook.