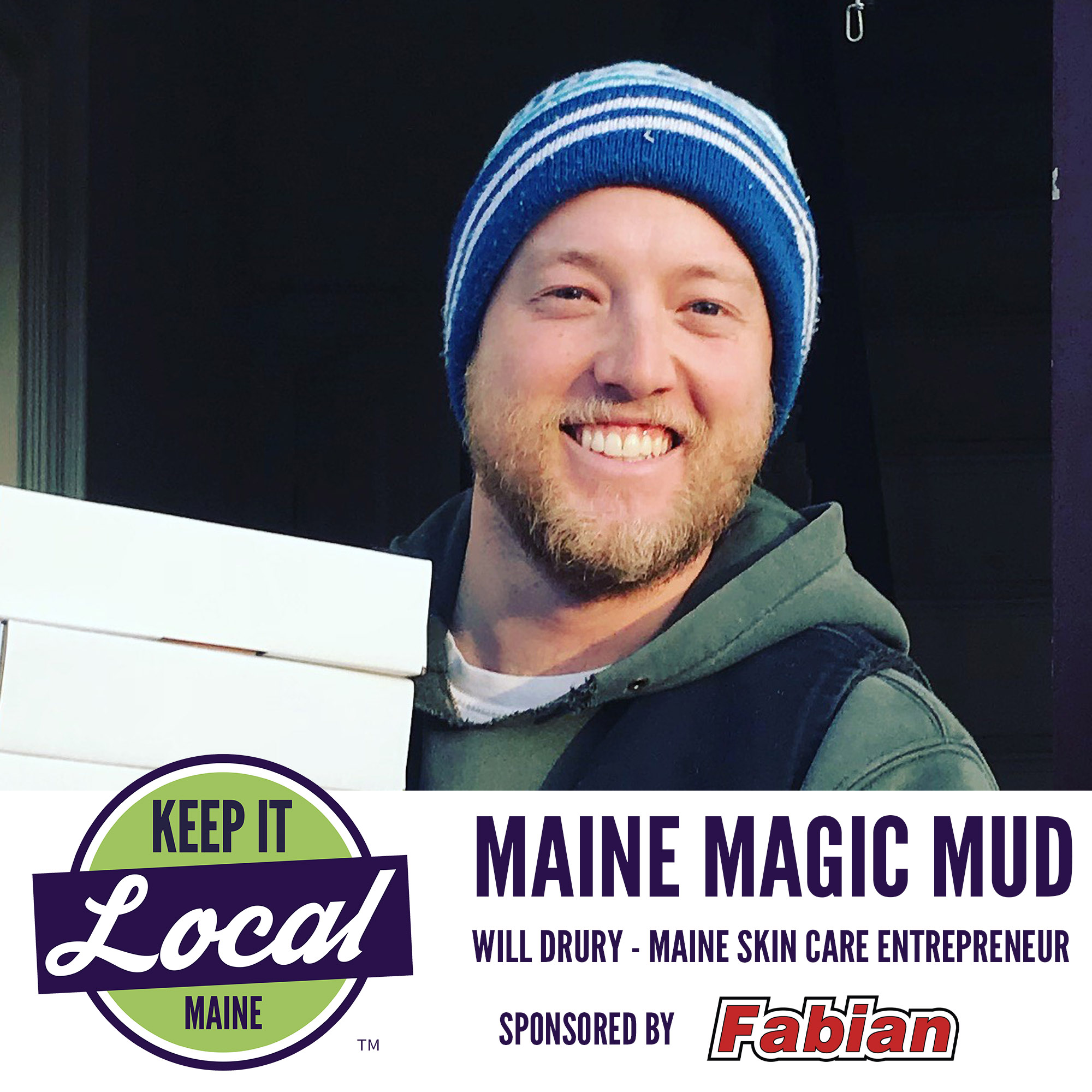 This week, we spoke with Will Drury - the Maine skin care entrepreneur behind Maine Magic Mud. We talked about how he used mud to treat the severe dry skin on his hands during college, turned that into a business, what he's learned along the way, how he made giving back a part of the business from the beginning, and much more!
ABOUT OUR GUEST:
Will grew up on the island of Vinalhaven. After college he returned home to pursue his dream of small business ownership. He founded Maine Magic Mud after his experience with the effectiveness of an old local remedy. Running a business twelve miles off the coast comes with a unique set of challenges but Will has continued to face them with the adaptability born of island life.
You can order any of Maine Magic Mud's products at www.mainemagicmud.com. Follow them on Facebook and Instagram.
ABOUT KEEP IT LOCAL MAINE:
We are a way for local businesses to promote themselves to thousands of people in and around their communities - letting them know what great services and products they offer right here in Maine! We currently publish four issues in areas around Southern Maine in addition to our podcast. To learn more about us, visit keepitlocalmaine.com or follow us on social media - Facebook, Twitter, Instagram, and YouTube.
ABOUT OUR SPONSOR:
This episode is sponsored by Fabian Oil, a family owned and operated business that offers heating oil and propane delivery, service and repairs. Fabian has been serving Central and Northern Maine with propane and oil for over 30 years. As a local Maine business, they cherish the relationships they have formed by serving the people of their communities. In 2019, Fabian entered the Southern Maine region with a heating oil acquisition and they have recently brought propane to the market. They are aggressive and would love to be your supplier. Give them a call 207-793-2044, visit fabianoil.com, or follow them on Facebook.