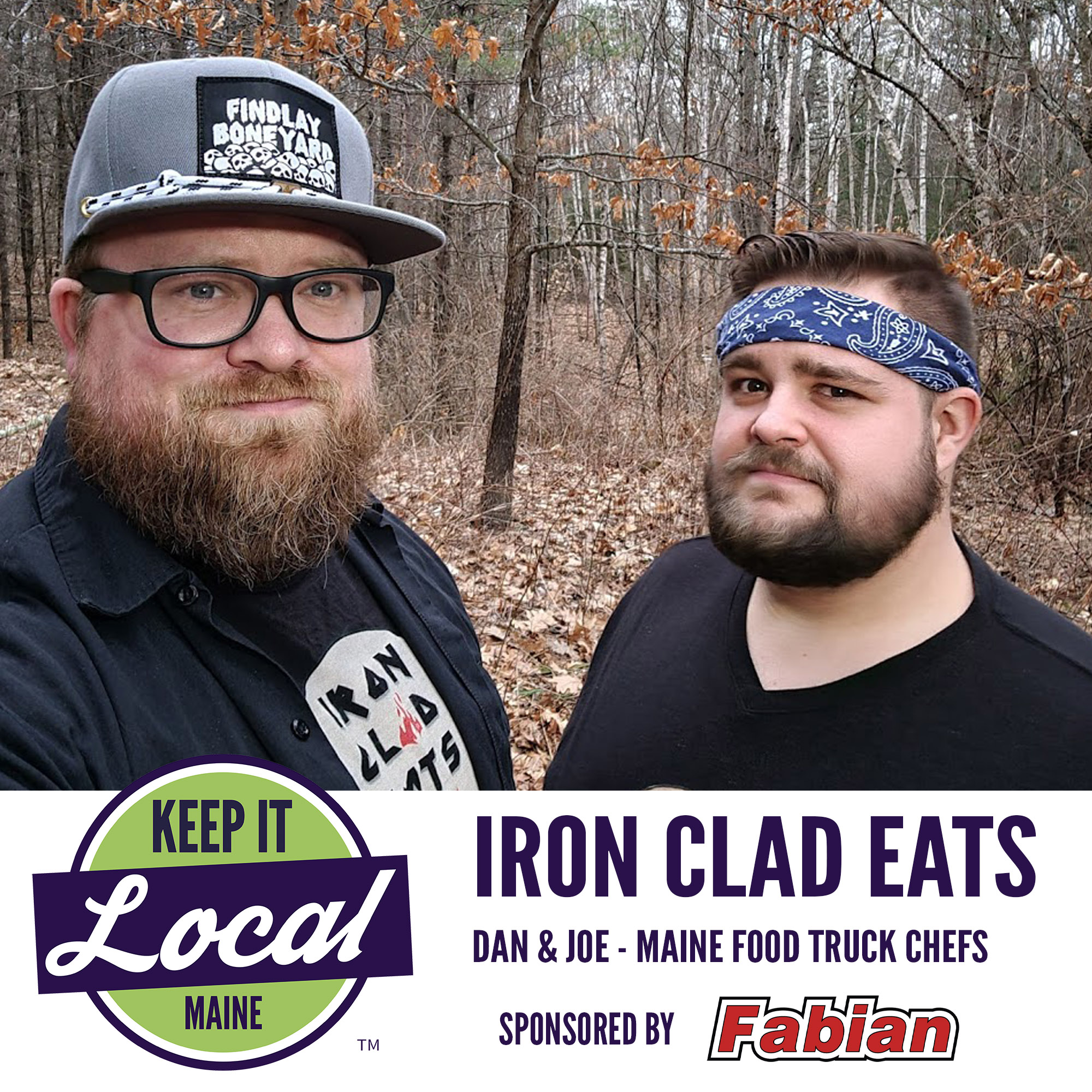 This episode is guaranteed to leave you hungry! We talked with Dan and Joe McCluskey of Iron Clad Eats - a new food truck in Maine serving up food that combines comfort foods with other incredible flavors to produce unique tacos that will leave you wanting more! We talked about how they decided to start their own food truck, how they got started cooking, what inspires them, and much more.
ABOUT OUR GUEST:
Dan and Joe McCluskey are both Mainers born and raised. Dan studied at UMaine before moving throughout the northeast where he settled into New York's tourism and service industries for the past decade. Now back in Maine with his wife Stephanie, he partners with Joe, who has worked in kitchens since he was 16, to bring you something fun, delicious and unlike any other food out there.
You can learn more about Iron Clad Eats at www.ironcladeats.com and also support their Kickstarter campaign, which runs through April 22. Follow them on Instagram, Facebook, and YouTube.
ABOUT KEEP IT LOCAL MAINE:
We are a way for local businesses to promote themselves to thousands of people in and around their communities - letting them know what great services and products they offer right here in Maine! We currently publish four issues in areas around Southern Maine in addition to our podcast. To learn more about us, visit keepitlocalmaine.com or follow us on social media - Facebook, Twitter, Instagram, and YouTube.
ABOUT OUR SPONSOR:
This episode is sponsored by Fabian Oil, a family owned and operated business that offers heating oil and propane delivery, service and repairs. Fabian has been serving Central and Northern Maine with propane and oil for over 30 years. As a local Maine business, they cherish the relationships they have formed by serving the people of their communities. In 2019, Fabian entered the Southern Maine region with a heating oil acquisition and they have recently brought propane to the market. They are aggressive and would love to be your supplier. Give them a call 207-793-2044, visit fabianoil.com, or follow them on Facebook.