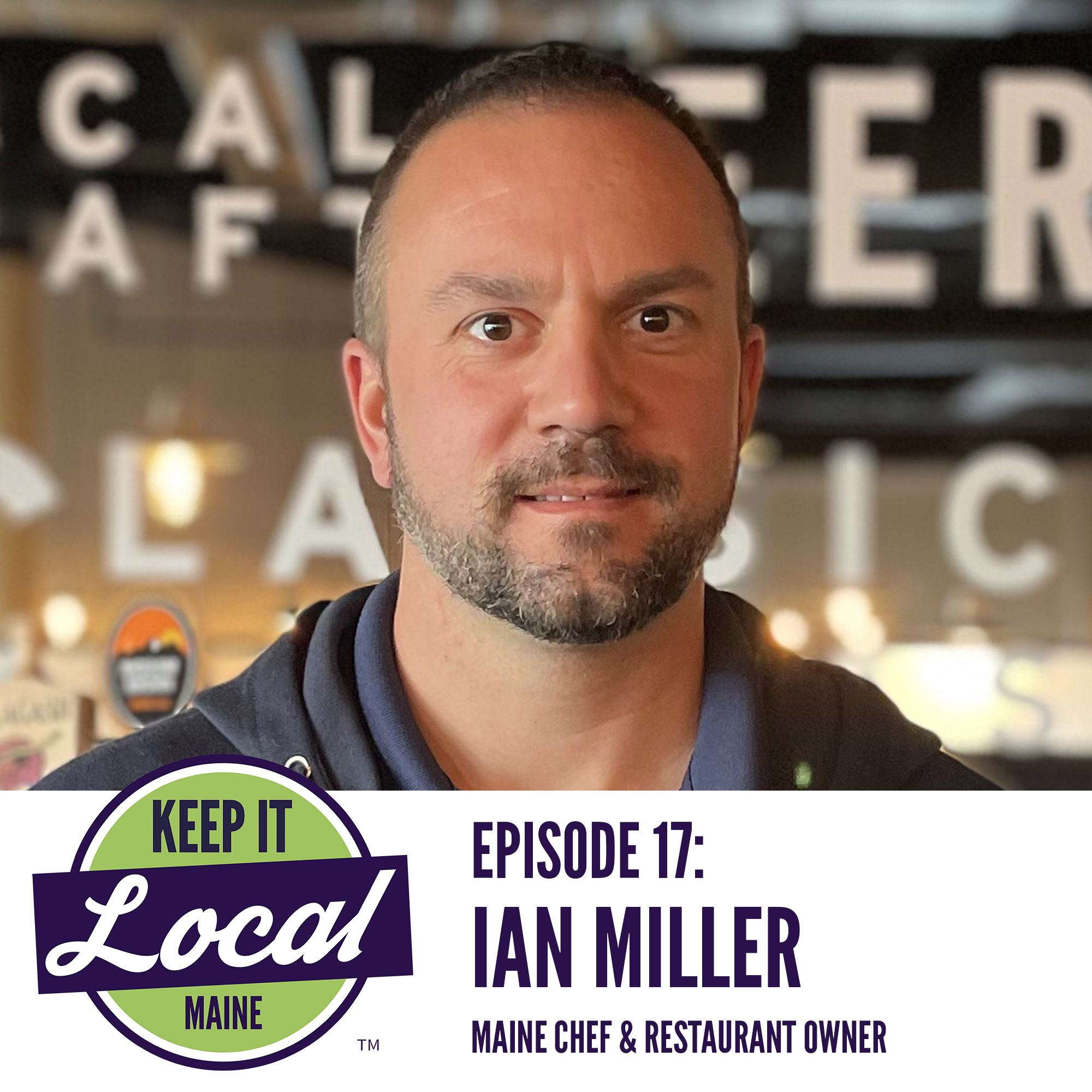 Our conversation with Maine chef and restaurant owner Ian Miller left us both hungry and inspired! We talk about how he began working in restaurants in his teens, how he maintains that passion, the challenges of opening a new location during the middle of a pandemic, what inspires him, and more!
ABOUT OUR GUEST:
Ian transplanted to Maine from Connecticut nearly 15 years ago. He is the chef and owner of Pepper's Landing & Sea Salt Lobster Restaurant. Food and Hospitality have been a part of his life since his early teen years. Being in Maine with the bounty of seafood is a perfect match for him, and led to opening the restaurants he has. Most people only experience Maine a time or so a year, he believes we are so fortunate to have the Maine experience every day.
Check out the menu for Sea Salt Lobster Restaurant in Saco, ME and order online, go to www.seasaltlobsterrestaurant.com - and be sure to follow them Facebook and Instagram.
To see the menu and order online for Pepper's Landing in Brunswick, ME and Rochester, NH go to www.pepperslanding.com - and you can also follow them on Facebook and Instagram as well.
ABOUT KEEP IT LOCAL MAINE:
We are a way for local businesses to promote themselves to thousands of people in and around their communities - letting them know what great services and products they offer right here in Maine! We currently publish four issues in areas around Southern Maine in addition to our podcast. To learn more about us, visit keepitlocalmaine.com or follow us on social media - Facebook, Twitter, Instagram, and YouTube.