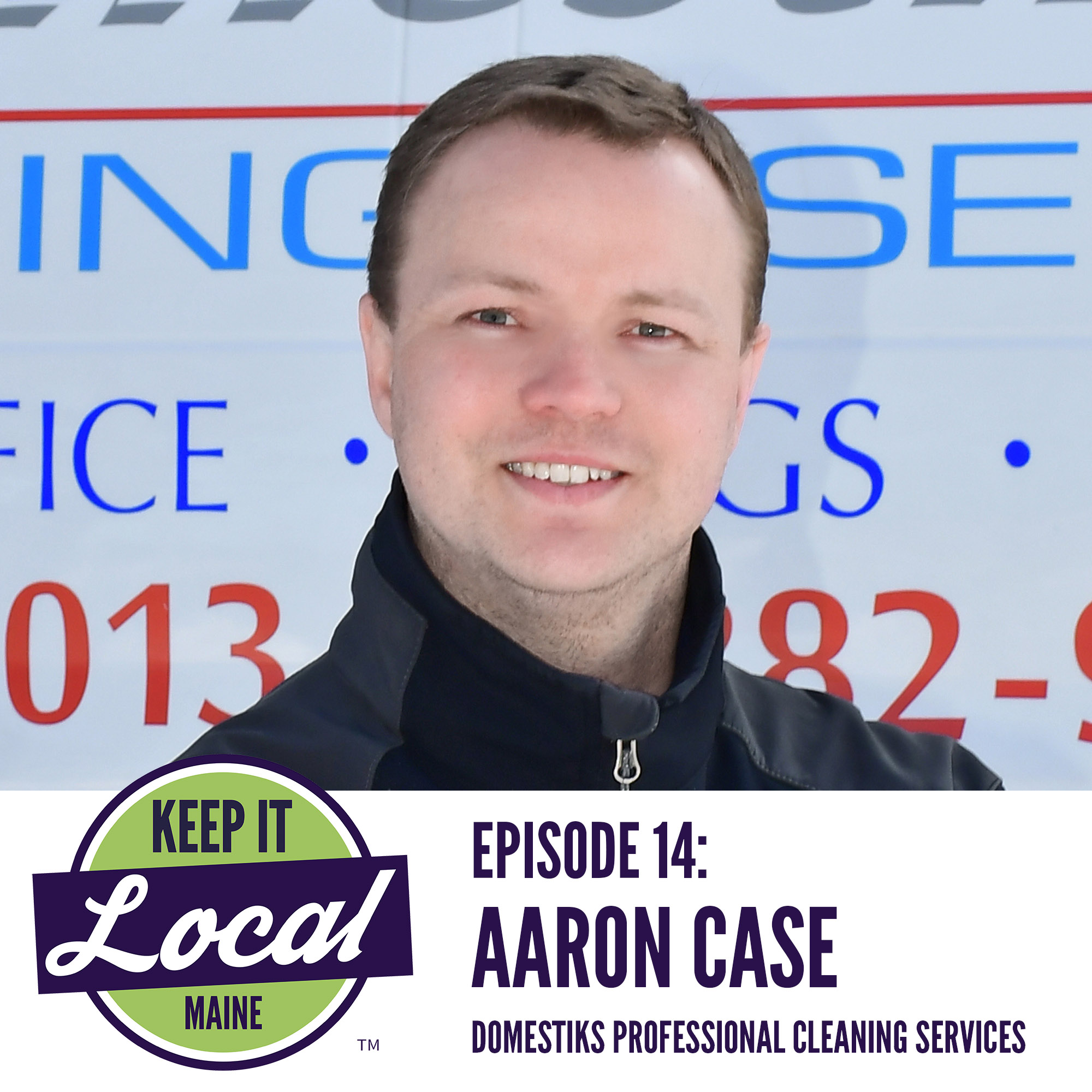 This week, we had a chance to talk with Aaron Case of Domestiks Professional Cleaning Services - a locally owned, family business that's been operating for over 30 years! We talk about how they're helping companies keep people safe during COVID, the success and challenges they've had, what he loves about Maine, and more.
ABOUT OUR GUEST:
Aaron has been the President of Domestiks Professional Cleaning Services for the last five years. After graduating from college, he worked for financial firms in various capacities including sales, relationship management, and regulatory compliance. Since returning to the family business that his father started over thirty years ago, he handles advertising and promotion for the company, working closely with his father John.
You can learn more about the services that Domestiks provides at www.domestikscleaning.com. To schedule your residential or commercial cleaning, be sure to call them at (207) 797-7013.
ABOUT KEEP IT LOCAL MAINE:
We are a way for local businesses to promote themselves to thousands of people in and around their communities - letting them know what great services and products they offer right here in Maine! We currently publish four issues in areas around Southern Maine in addition to our podcast. To learn more about us, visit keepitlocalmaine.com or follow us on social media - Facebook, Twitter, Instagram, and YouTube.