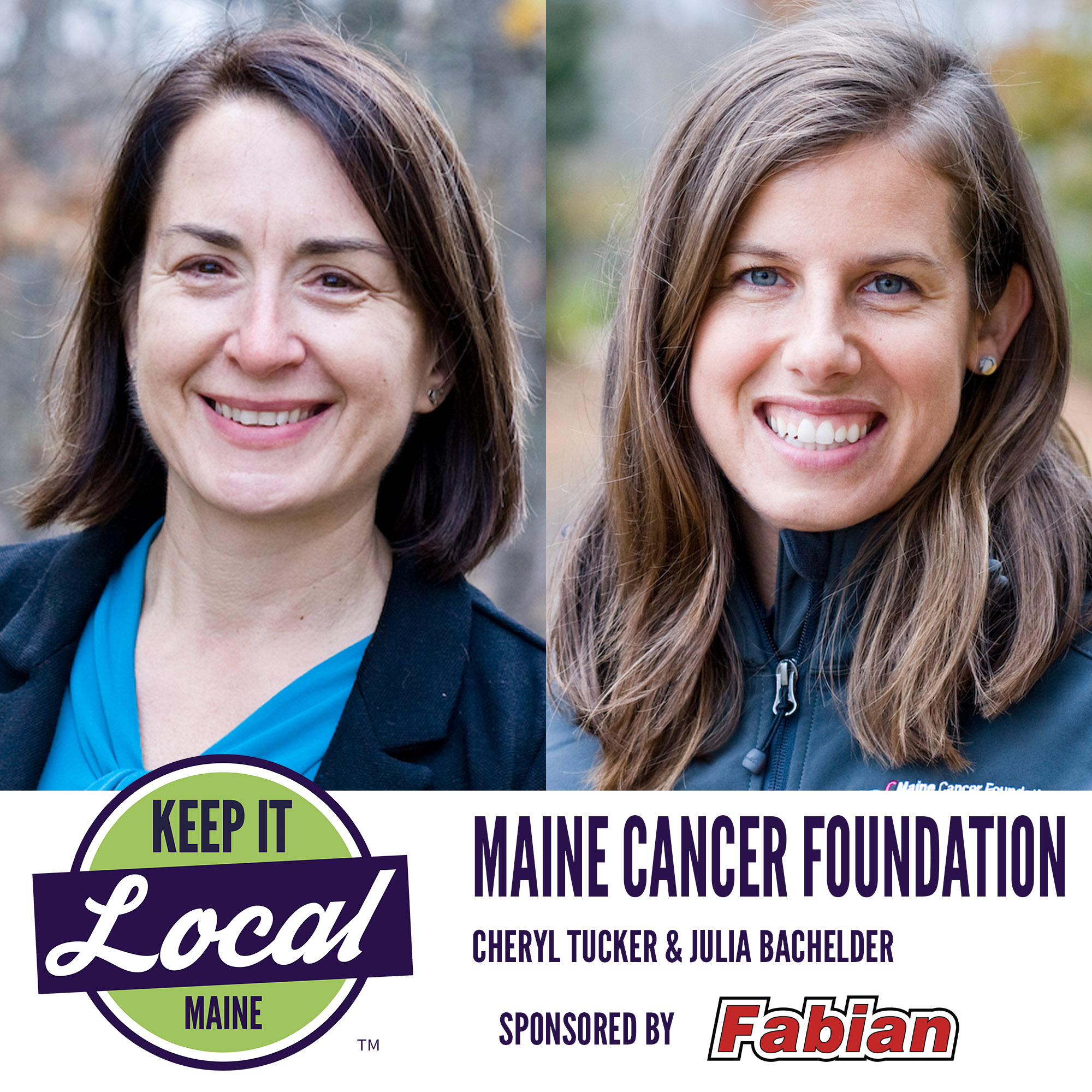 Our guests this week are Cheryl Tasker and Julia Bachelder from Maine Cancer Foundation. We talked with them about their upcoming Tri For A Cure fundraising event, how they became involved with an organization helping raise funds and awareness for cancer in Maine, what inspires them, and more!
ABOUT OUR GUESTS:
Cheryl joined the team at Maine Cancer Foundation in 2019.  She has spent much of her career working in cancer-related public health.  As a passionate advocate, she strives to ensure that cancer prevention, screening and care are prioritized in all of our Maine communities.   While she is not a native Mainer, she calls Maine home and can't imagine living anywhere else!
Julia joined the team at Maine Cancer Foundation in 2016, where she oversees major events and offers participant support to fundraisers. Julia is a native of Yarmouth, Maine and past participant in Tri for a Cure. She loves the opportunity to support women who endeavor to challenge themselves while also fundraising for a meaningful cause.
Learn more about Maine Cancer Foundation by visiting www.mainecancer.org or by calling (207) 773-2533. You can also register for this year's Tri For A Cure virtual event at www.triforacure.org right now. Be sure to follow them on Facebook and Instagram as well.
ABOUT KEEP IT LOCAL MAINE:
We are a way for local businesses to promote themselves to thousands of people in and around their communities - letting them know what great services and products they offer right here in Maine! We currently publish four issues in areas around Southern Maine in addition to our podcast. To learn more about us, visit keepitlocalmaine.com or follow us on social media - Facebook, Twitter, Instagram, and YouTube.
ABOUT OUR SPONSOR:
This episode is sponsored by Fabian Oil, a family owned and operated business that offers heating oil and propane delivery, service and repairs. Fabian has been serving Central and Northern Maine with propane and oil for over 30 years. As a local Maine business, they cherish the relationships they have formed by serving the people of their communities. In 2019, Fabian entered the Southern Maine region with a heating oil acquisition and they have recently brought propane to the market. They are aggressive and would love to be your supplier. Give them a call 207-793-2044, visit fabianoil.com, or follow them on Facebook.