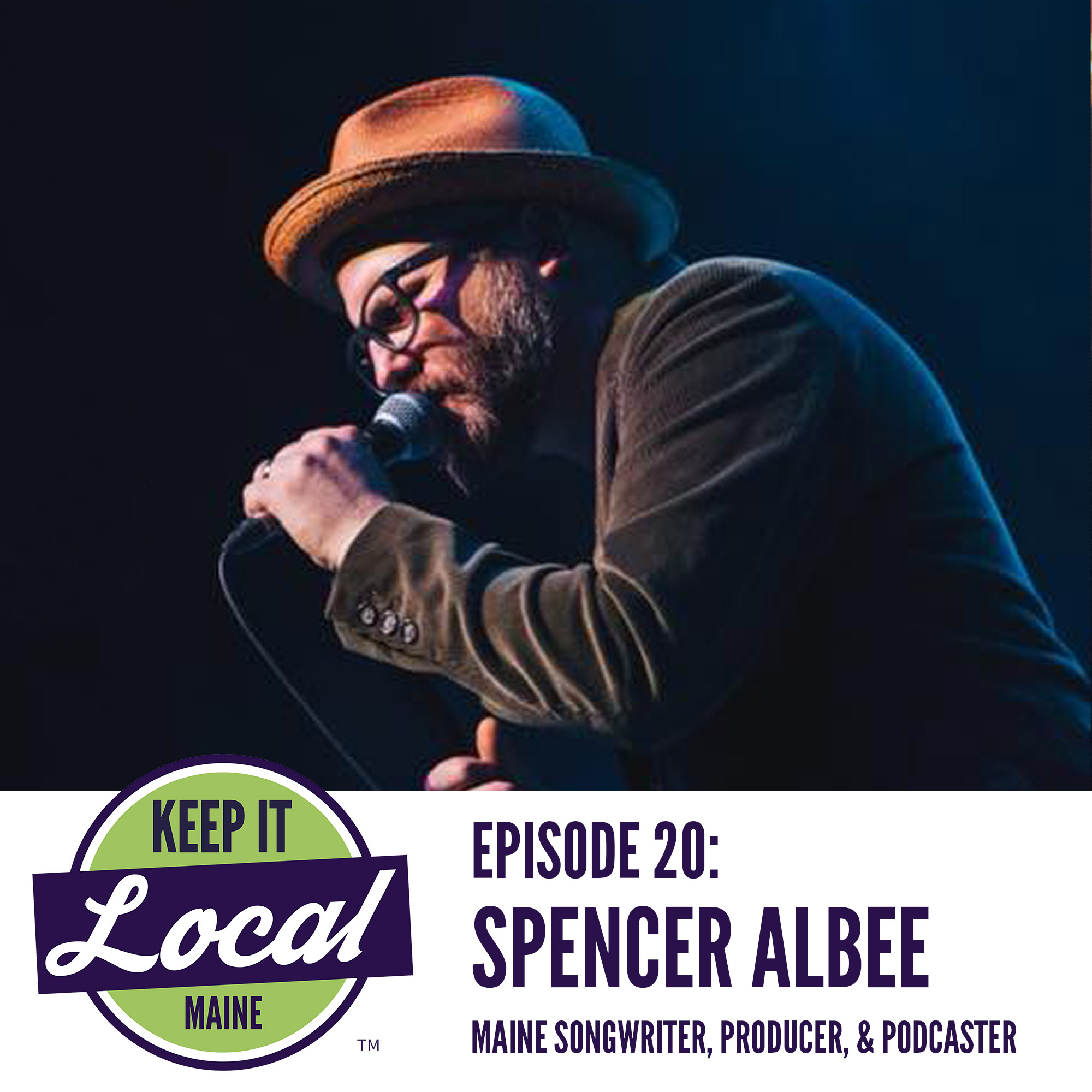 This time around, we talk with a familiar name in the Maine music scene, Spencer Albee. Our conversation went from his new album, his writing process, favorite errors in recordings, and much more. In fact, we had so much to talk about that we split this episode into two parts. So, enjoy part one of our conversation!
ABOUT OUR GUEST:
Spencer Albee is songwriter, producer, multi-instrumentalist, and podcaster. He was the keyboard player for Maine's own Rustic Overtones before releasing his debut album "Frankenstein presents The Popsicko" in 2000. Since then, he's had several musical projects like Rocktopus, As Fast As, Spencer and the School Spirit Mafia, Space Versus Speed, his current collaboration with Geneviève Beaudoin called Bell Systems, and all that in addition to recording on his own. He is the creative host behind the yearly Beatles Night in Portland with an all-star band and Rolling Stone magazine has referred to him as a "21st Century master in the lost art of Beatlesque hooks." Oh, and he also hosts a weekly podcast called Spencer & Zack Explore The Universe with fellow musician and one of our previous guests, Zach Jones.
You can order Spencer's new album, The Popsicko Vol. 2, on CD and vinyl from Bull Moose, or find it on most streaming platforms including Apple Music and Spotify. His website is www.spenceralbee.com and you can follow him on Facebook or Twitter.
Photo by Lauryn Hottinger
ABOUT KEEP IT LOCAL MAINE:
We are a way for local businesses to promote themselves to thousands of people in and around their communities - letting them know what great services and products they offer right here in Maine! We currently publish four issues in areas around Southern Maine in addition to our podcast. To learn more about us, visit keepitlocalmaine.com or follow us on social media - Facebook, Twitter, Instagram, and YouTube.